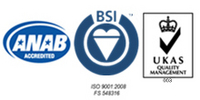 We're proud our offshore development centre has achieved this distinguished certification
London, UK (PRWeb UK) July 16, 2009
Systems Valley, a leading provider of IT solutions and services, today announced that, following an extensive audit and assessment of its quality assurance processes, its state-of-the-art facilities in India have achieved the prestigious ISO 9001: International Standard for Quality Management.
Systems Valley attained this internationally recognised standard for its facilities by demonstrating to a team of independent assessors that it is committed to continually improving its quality performance and to consistently delivering the highest levels of customer service.
"We're proud our offshore development centre has achieved this distinguished certification," Saleel from Systems Valley commented. "The award of ISO 9001 recognises Systems Valley's commitment to putting quality first and always providing the best possible service to customers," Saleel added. "Companies who partner with us are assured that we take an uncompromising approach to quality and offer total customer satisfaction."
ISO 9001 is the world's most established quality framework and provides assurance of an organization's ability to continually satisfy quality requirements and consistently meet customer expectations. To attain ISO 9001 certification, Systems Valley demonstrated that it has the appropriate quality systems in place at its software development centre in India and made a commitment to continuously evaluating and improving its business practices in order to maintain its quality standards and deliver a world-class service to customers.
An experienced team of Microsoft Certified professionals work on an extensive range of software development and IT-related projects at System's Valley's offshore development centre.
For more information about Systems Valley, go to: http://www.systemsvalley.com
About Systems Valley
Based in the UK, with headquarters in Hatfield, Systems Valley are a leading provider of cutting-edge software products, state-of-the-art E-Commerce solutions and highly-skilled offshore software developers. As a Microsoft Gold Certified partner, Systems Valley specialises in Microsoft technologies and provides small to medium size businesses with powerful IT solutions and services that range from off the shelf products to complete, customised systems.
Contact Information
United Kingdom
Systems Valley Ltd, The Innovation Centre, College Lane, Hatfield, Herts. AL10 9AB, U.K.
Tel: 0845 257 9430, Fax: 0845 257 9538
Web: http://www.systemsvalley.com
India
Systems Valley Private Ltd, Elite Arcade, Chakkorathukulam, Kozhikode, Kerala, India, 673 011
Tel: +91 495 325 5055, Fax: +91 495 276 7665
Web: http://www.systemsvalley.com
# # #