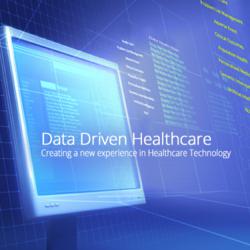 The whole process is set up to make organizations money by providing value around the information we generate on their behalf every single day -- Chris Scheppegrell, Managing Partner of TransPortal
Chico, CA (PRWEB) June 13, 2013
SyTrue, Inc. announces TransPortal, LLC has selected their next generation Clinical Analytics Platform. The Platform as a Service (PaaS) utilizes intelligent search technologies to identify specific patient types in unstructured or structured data, which require physician follow up or needed care. SyTrue's business and clinical intelligence platform has created a pathway for physicians to be proactive in providing needed care while improving outcomes and patient satisfaction.
SyTrue's solution seamlessly integrates and structures disparate information, producing a truly longitudinal and comprehensive view of the patient population from transcribed reports. The platform allows providers to gain unparalleled insights into patient populations while improving care. SyTrue represents a major leap forward in medical search and clinical analytics technology, while improving reimbursement for physicians.
TransPortal provides US based, high quality and value-driven transcription and integration services for a variety of specialty practices, including orthopedics, cardiology, oncology, and general surgery. They are a leader in providing innovative solutions to their clients that enable them to meet the today's meaningful use requirements and beyond, while preserving the clinical narrative.
"The combined capabilities of SyTrue™ and TransPortal will uniquely enable stakeholders to improve patient satisfaction, increase quality of care, and optimize reimbursement. Our shared focus is on helping healthcare organizations create a path to a data driven healthcare model that will enable informed decisions along the continuum of care," said Kyle Silvestro Founder and CEO of SyTrue.
Using clinical intelligence, healthcare organizations can accelerate the transition to outcomes-based reporting, mandated by the U.S. Department of Health and Human Services. The announcement combines SyTrue's intelligent search capabilities with TransPortal's experience in delivering high quality clinical documentation services.
"Healthcare is broken, incentives are misaligned, and most organizations only have access to some of their data," said Kyle Silvestro, Founder and CEO of SyTrue. "SyTrue is a breakthrough in physician workflow by capturing complete and accurate clinical documentation while identifying and correlating other critical data points that provide insight into care. Achieving a world where information is presented rather than sought will have a profound impact on a healthcare organization's quality of care, reputation, and profitability."
"The whole process is set up to make organizations money by providing value around the information we generate on their behalf every single day," said Chris Scheppegrell, Managing Partner of TransPortal. "We see all of this straw (data) created every day, and with SyTrue we can turn that straw into gold for the benefit of our clients. We now have the capability to help our clients meet the changing reimbursement guidelines while creating for them a profit center out of transcription. It has been refreshing and invigorating to experience the SyTrue analytics results with our partnering clients."
SyTrue, Inc.
SyTrue™ uses intelligence and natural language processing to pull data from unstructured data from multiple sources in seconds. Currently focused on medical record data from transcribed physician reports using or not using an electronic medical record system. SyTrue™ permits health systems, physician groups, clinical research organizations, and pharmaceutical companies to mine clinical data whereas in the past only billing or EMR-keyed data was available.. SyTrue™ is able to create a longitudinal record pulling together data from multiple systems in seconds. http://www.sytrue.com
TransPortal, LLC
TransPortal has a long history of providing high caliber transcription services integrated with practice management systems and EMR solutions. A robust web-based workflow offers flexibility for providers and staff members. Clients include acute care facilities, physician practices, and individual providers.
http://www.etransportal.com