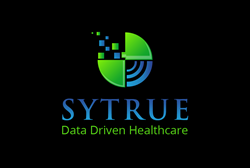 SyTrue is a breakthrough in physician workflow by capturing complete and accurate clinical documentation while identifying and correlating other critical data points that provide insight into care.
Chico, CA (PRWEB) November 05, 2013
The details of the anticipated premiere of the first collaborative webinar between SyTrue™ and MongoDB have finally been released. SyTrue is excited to announce that the complimentary webinar in collaboration with MongoDB will be taking place on November 14, 2013 at 2:00 pm ET; 11:00 am PT. The webinar will address how SyTrue's new platform will provide the "On Ramp" for HIT adoption. Participants of the webinar will learn how to overcome major healthcare IT pain points using SyTrue's platform and learn why MongoDB was selected as the database to solve these healthcare challenges.
SyTrue's platform has created a pathway for physicians to be proactive in providing needed care while improving outcomes and patient satisfaction. SyTrue's platform seamlessly integrates and structures disparate information, producing a truly longitudinal and comprehensive view of the patient population from structured and unstructured data. The platform allows providers to gain unparalleled insights into patient populations while improving care. SyTrue represents a major leap forward in medical search and clinical analytics technology, while improving physician satisfaction.
Registrants will learn how this platform takes clinical information, structured or unstructured, and turns that into clinical data for downstream use. The platform can encode information into standard terminologies, such as Snomed, ICD-9, ICD-10, RxNorm, Mesh, LOINC and MedDRA, and then make it accessible in formats such as HL7 C-CDA or JSON. SyTrue's E-Abstraction tool identifies and extracts the data to solve manual order entry for tasks such as populating clinical registries. Semantic search enables finding cohorts of data for things like adverse event identification and clinical analytics.
In short, webinar registrants will learn how SyTrue and MongoDB have created the new standard of data driven healthcare. Registration for this webinar is available at: http://events.carahsoft.com/event-detail/2894/sytrue/. Questions and details concerning the webinar can be answered by contacting SyTrue directly at (530) 897-0220.
Who is MongoDB?
http://www.mongodb.com/
MongoDB is an agile, scalable open source data management solution that increases productivity while reducing costs. Launched in 2008, MongoDB is continuously reinventing data management and powering big data as the leading NoSQL database. MongoDB is a trusted name in the healthcare technology industry and any of their 600 customers, which include many of the world's largest organizations. There is no other MongoDB and now, in compliance with SyTrue, the company stands to dominate the data management world.
Who is SyTrue™?
http://sytrue.com/
SyTrue's is the Amazon for clinical data creation. SyTrue's platform as a service (PaaS) is reinventing clinical documentation while revolutionizing expectations around data usability and interoperability. SyTrue's clinical analytics allows health systems, physician groups, clinical researchers and pharmaceutical companies to mine their multi-sourced clinical data and, in short, create longitudinal records of patient populations, usable in seconds.