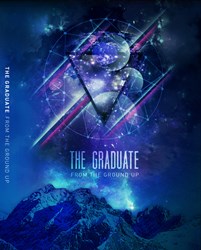 San Diego, California (PRWEB) October 21, 2012
Ryan Seaman is a graphic designer currently living in San Diego, California who loves making prints of his artwork. His style varies, as he is always trying to break new ground. An early obsession with drawing golf courses – Ryan estimates he drew over a thousand, complete with sand traps, water traps, and dark woods – pointed him to the arts.
The Minnesota native took up painting and discovered that he loved to get his hands dirty, which he attributes to working in his father's photography studio as a teenager. After moving to San Diego in 1997, Ryan rediscovered painting and began to experiment with typography, curious patterns, unusual fabric, old books, and hand-made objects and started incorporating them into his designs. He enrolled in the Art Institute – San Diego and graduated with honors with a degree in Graphic Design.
Working under the alias DESIGNByRDS, Ryan's illustration and graphic design projects combine hand-drawn elements, multiple textures and found materials across a wide range of visual media.
Some of his t-shirt designs were selected by DesignByHumans for their daily t-shirt competition and one of them went on to win Shirt of the Month while also gaining a RockStar Award for 1000+ sold.
DESIGNByRDS is an independent design studio specializing in print work, advertising, web design, brand identity, posters, illustrations and apparel graphics.
Ryan's interviewed can be read here http://iloveyourtshirt.com/new,Ryan-Seaman-T-Shirt-Designer-Graphic-Designer-Illustrator-Interview
About T-Shirts
The t-shirt (also known as tee shirts or tees) evolved from undergarments used in the 19th century, through cutting the one-piece "union suit" underwear into separate top and bottom garments, with the top long enough to tuck under the waistband of the bottoms. By the Great Depression, the t-shirt was often the default garment to be worn when doing farm or ranch chores, as well as other times when modesty called for a torso covering but conditions called for lightweight fabrics.
Tee-shirts with and without buttons, were adopted by miners and stevedores during the late 19th century as a convenient covering for hot environments.
T-shirts, as a slip-on garment without buttons, originally became popular in the United States when they were issued by the U.S. Navy during or following the Spanish American War. These were a crew-necked, short-sleeved, white cotton undershirt to be worn under a uniform. It became common for sailors and Marines in work parties, the early submarines, and tropical climates to remove their uniform "jacket", wearing (and soiling) only the undershirt.
Named the t-shirt due to the shape of the garment's outline, it soon became popular as a bottom layer of clothing for workers in various industries, including agriculture. The t-shirt was easily fitted, easily cleaned, were made in various colors and patterns and inexpensive, and for this reason it became the shirt of choice for young boys.
The most popular method of printing t-shirts is screen printing, however, embroidered t-shirts and the interest in direct to garment printing (DTG) which is the process of using inkjet printers to print an image directly onto t-shirts without the use of screens like with screen printing, is increasing at a steady rate. In addition, DTG printing uses eco-friendly, water soluble ink, unlike some screen printing methods that layer Plastisol (a suspension of PVC particles in a plasticizer) on top of the t-shirt. The only requirement for DTG printing is for the image to be high resolution, resulting in photograph quality printing with no setup fee or minimums.