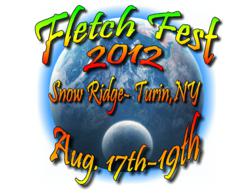 We want to support local music and give people a chance to discover a new favorite band. The New Riders of the Purple Sage have been generous enough to join us for the festivities and are sure to deliver an explosive finale on Sunday - Kellie Fletcher
Turin, New York (PRWEB) July 20, 2012
New Riders of the Purple Sage (NRPS) and more than two dozen of the top bands in central New York will perform at Fletch Fest 2012 in Turin, NY on August 17-19. New Riders of the Purple Sage is an American country rock band that emerged from the psychedelic rock scene in San Francisco, California in 1969, and its original lineup included several members of the Grateful Dead.
Crooked Brook will print the t-shirts for this event.
Although the most popular method of printing t-shirts is screen printing, Crooked Brook t-shirts are printed using Direct To Garment Printing (digital garment printing or DTG) which is the process of using inkjet printers to print an image directly onto t-shirts without the use of screens like with screen printing, which requires a lot of setup e.g., creating screens for each color. In addition, DTG printing uses eco-friendly, water soluble ink, unlike some screen printing methods that layer Plastisol (a suspension of PVC particles in a plasticizer) on top of the t-shirt. The only requirement for DTG printing is for the image to be high resolution, resulting in photograph quality printing with no setup fee or minimums for custom t-shirts.
About Fletch Fest 2012
Fletch Fest 2012, three days of camping and music featuring the New Riders of the Purple Sage and more than two dozen of the best bands in central New York, will be held at Snow Ridge in Turin, NY on August 17-19. The Gypsy Hollow Promotions production is being hosted by the band SLUG, who will be performing with Lindsay Dombeck on the Blue stage Friday and Saturday night.
Fletch Fest 2012 was born from the wedding plans of Forestport couple Stephen and Kellie Fletcher, who instead of a traditional wedding reception decided to invite their family, friends and several of their favorite local musicians to a two-day concert instead. The event went so well they decided to turn it into a showcase for musicians from throughout central New York.
There will vendors, food, refreshments, and fully stocked bar available inside the venue. RV camping and full amenities will be available and free tent camping will be allowed.
$50 pre-sale tickets to Fletch Fest are available now. For the full festival lineup, and tickets visit http://www.fletchfest.com.
For more information contact:
Kellie Fletcher
Gypsy Hollow Promotions
315-723-0520
315-392-4618
kellie.fletcher(at)fletchfest(dot)com
About Crooked Brook
Crooked Brook is a unit of the atelier division of an art studio that offers full service apparel design, pattern making, sample making, private-label small lot production and embroidery. Since 1989, they've built a strong reputation of providing top-notch apparel designs, patterns, fit and production samples for many brand name catalogs and retailers, as well as wardrobe and costumes for movies, television and theater.
An exemplary of their wardrobe styling for theater is the rendition of Gram Parsons' Nudie suit created in collaboration with Sara "The Kerrminator" Kerr for the theatrical concert Grievous Angel: The Legend of Gram Parsons.
All Crooked Brook branded garments and accessories are proudly made to order in the U.S.A.
Because of their unparalleled attention to detail in tailoring, they were awarded a Supima® licensing agreement. These contracts are not awarded lightly. The applicants must meet requirements insuring the highest level of quality and integrity for any products bearing the Supima® brand.
In addition, Crooked Brook designs and manufactures:
Men's and women's chef jackets , casino, spa, resort, hotel, chef and restaurant uniforms as well as alumni chef jackets for the Culinary Institute of America. Each garment can be personalized with the customer's choice of fabric, pockets, buttons, piping and embroidery.
With a design studio in New York City, (the fashion and gastronomic capital of the world) and a production facility in Utica, New York, they've garnered international brand name recognition as the maker of the "World's Highest Quality Chef Jackets™".
Promotional products, items, decorated apparel and accessories, such as; custom embroidered jackets, hats, polo shirts, fleece blankets, sweatshirt blankets, custom embroidered shirts, embroidered hoodies, embroidered fleece vests, embroidered golf shirts, custom t-shirts, tote bags, custom embroidered sweatshirts and aprons that can be customized with the following apparel decorating methods:
Embroidery
Tackle Twill
Appliqué
Direct to Garment Printing (DTG)
Sublimation
Custom lab coats uniforms and scrubs for nursing, medical, dental, scientific, engineering, technology & healthcare professionals.
Custom made apparel and accessories for men and women, including but not limited to: suits, shirts, Hawaiian shirts, pants, vests, dresses, skirts, gowns, jeans, boxer shorts, martial arts and yoga outfits.
Crooked Brook ships worldwide. Hours of operations are 7:00 a.m. to 7:00 p.m. EST, seven days a week. Reach them at (315) 733-1992 to learn more.