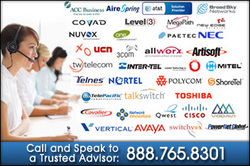 The cost of accessing a T1 Line Broadband Internet connection is getting cheaper. Competition among the telecom companies have driven prices down in an effort to attract and retain customers.
Yorba Linda, CA (PRWEB) July 6, 2010
SolveForce is pleased to announce that the price of T1 Internet lines and Broadband access is dropping. Intense competition in the telecom industry has forced carriers to lower prices in an effort to attract and retain business and private customers.
T1 dedicated lines are some the some of the most reliable broadband Internet connections available. They are capable of speeds up to 1.544 Mbps (Megabits per second) on both upload and download. In addition, a single T1 line can be split up between several work stations in fractional Bandwidth increments. None will have the speed of a full dedicated line, but all will operate much faster and more consistent than traditional dial-up or DSL service.
Internet T1 lines differ from DSL and other broadband signals in that it does not require one to be located in a metropolitan or heavily populated area. DSL loses its signal strength after about 3.5 miles from the central office. T1 uses repeaters to boost the signal, making it transmit with almost no limitations from a central office. T1 lines are available in almost all of the United States of America and Internationally where E1 lines are not prevalent.
For more information about T1 lines, Metro Ethernet, DS3 Lines and dedicated broadband internet access, businesses and individuals are invited to visit http://www.solveforce.com. Members of the press and/or other interested parties may obtain more information about this company and/or the content of this press release by contacting SolveForce at 1.888.765.8301.
# # #