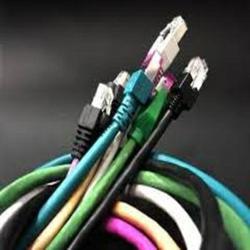 Business Fixed, Wireless Or Integrated T1's Available
Nationwide (PRWEB) February 12, 2013
"One of the biggest costs in doing business lies in an intangible--efficiency. While employee wages and benefits can clearly be delineated and calculated, efficiency remains elusive in empirical data. Everyone in business knows, the more tools employees have made available to them, the bigger their production value," a company spokesperson remarked.
The company provides real-time quotes for all kinds of business level services, including T1 internet, phone, wireless, business Ethernet, and satellite, T3, business DSL, SIP trunks and more. It also provides consulting and oversight services for installation and maintenance of these services. Lower Internet Cost.com seeks to provide companies throughout the United States with real-time data to make more informed decisions regarding service providers' customer satisfaction, cost, and packaging.
Companies often choose to install T1's corporate grade internet and telephony because it is the most reliable and fastest internet for businesses. "When an individual approaches us about shopping for internet connectivity, we often give them a number of choices. While some businesses choose fiber optic, others utilize T1's because it is widely accepted as the fastest internet for businesses. Moreover, the corporate world sees T1's as the conduit to implement other services on-top of internet," the spokesperson added.
Lower Internet Cost.com points out that these businesses do have many choices when it comes to providers. Knowing which business-level services are truly within their operating budget and being able to find several service providers on one platform can be difficult and frustrating. The purpose behind Lower Internet Cost.com is to be a one-stop portal for finding local and national providers, see pricing information, and determine which service packages are right for businesses.
The company states that businesses have certain needs, which differ from industry to industry. Being able to shop a wide variety of providers and services is important to getting precisely what's needed while not having to pay for extra services that not only increase expenses, but bog down productivity. The individual business, can explore many options without any obligation by providing real-time quotes and details.
About TieTechnology
TieTechnology Telecommunications' provides the highest quality telecommunications and engineering consulting services to telephone companies, internet service providers, cable television companies, and municipalities within the telecommunications industry at the most competitive rates. Businesses need high speed internet and reliable phone connections to stay ahead of their competitors and fulfill all client expectations. Companies that operate internationally need robust phone and internet systems like business VoIP, business satellite, p2p (point to point), VPN (virtual private network) and much more.
The mission of TieTechnology Telecommunications is to provide affordable and high quality services for business users who want reliable business fixed wireless, business Ethernet, and business phone services. TieTechnology Telecommunications is a division authorized by TieTechnology, LLC. The telecommunications engineering & consulting services can be accessed online at: http://www.lowerinternetcost.com .
TieTechnology, LLC
4532 W. Kennedy Blvd, Suite 182
Tampa, FL 33609
1-888-853-6987