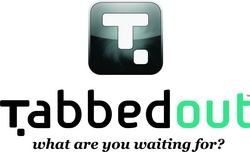 TabbedOut eliminates the need to hand your credit card over to a stranger or the risk of leaving it behind by mistake at the end of the night.
Denver, Colorado (Vocus/PRWEB) February 17, 2011
Denver-area diners and drinkers now have a quick, easy and secure way to pay their tabs without opening their wallets, thanks to TabbedOut, a free smartphone app that enables users to open, review and close their tabs – and even tip the bartender or server – all from their iPhones and Android phones.
TabbedOut got its start in Austin and has expanded to more than 100 locations in several states, most recently Colorado. More than 20 bars and restaurants in the Denver area have already signed on to accept these new electronic payments, including The Grizzly Rose, Freshcraft, Dbar Desserts and Beauty Bar. Several others will come online in the coming weeks.
While convenience is one of the key benefits of TabbedOut, security is equally important. Gone are the days of flashing a credit card or leaving it with the bartender.
"TabbedOut was not only developed to save patrons, and the bars and restaurants themselves, time opening and closing their tabs. It also eliminates the need to hand your credit or debit card over to a stranger or the risk of leaving it behind by mistake at the end of the night," said Rick Orr, CEO and co-founder of TabbedOut.
Credit and debit card payment information is stored securely on the phone, not on TabbedOut's servers, and only the last four digits are displayed on the screen. A random secret code is displayed on the screen each time a tab is opened – that's the only information that a user needs to provide the bartender. TabbedOut is securely integrated directly into the bar's point of sale (POS) system. Once a tab is opened, users can review the details of their tabs in real time for accuracy, and when they're ready to leave, they simply enter a tip and pay with the press of a single button.
"Users and bartenders alike love TabbedOut. The time traditionally spent waiting to close a tab can instead be spent with friends or helping other customers," said Orr.
Additionally, users can receive copies of their receipts via email, review a complete history of previous purchases, and even resend previous receipts via email.
"It's also a great tool for business people who entertain clients and later need to keep track of their receipts for expense reports," added Orr.
TabbedOut is available for free download on the iPhone, iPad and iPod Touch via the iTunes App Store and Android phones via the Android Market.
About TabbedOut:
TabbedOut is a product of ATX Innovation, a company focused on changing the payments paradigm for the hospitality industry in order to increase convenience and security. TabbedOut saves time and increases security measures in a fraud-prone industry, while providing a better customer experience. The company is actively seeking additional hospitality partners to further enable its expansion.
TabbedOut is currently live in more than 100 restaurants and bars in 28 cities, including Austin, Dallas, Denver, Houston and Chicago. The company is now expanding nationally.
To learn more about TabbedOut, visit http://www.TabbedOut.com.
# # #