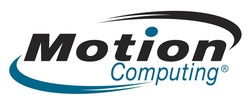 I am confident that Motion and Telstra working in partnership can go a long way to deliver greater mobility and improved performance to mobile workers
SYDNEY, Australia (PRWEB) December 2, 2008
The Telstra Next G network is more than 100 times larger than any other 3G network in Australia, covering 99 percent of the Australian population.
"It's long been our objective to have Motion Tablet PCs certified for use on the Telstra 3G network," said Brett Gross, Motion's Regional Manager for Australia and New Zealand. "Motion now has the only slate tablet PCs which have completed and passed Next G network testing, enabling mobile professionals that work in the most remote regions to rely on a trusted communications network to carry out their jobs effectively and efficiently."
These new devices are already enabling Telstra to explore a range of exciting opportunities amongst their Enterprise and Government customers, particularly in areas such as health, mining, utilities and construction where highly mobile and remote workforces would welcome the benefits of ongoing connectivity in a highly mobile device. Motion tablets are highly specialized for mobile professionals throughout these industries and now Motion users can rely on Telstra's extensive network to enable ongoing connectivity in the field.
"I am confident that Motion and Telstra working in partnership can go a long way to deliver greater mobility and improved performance to mobile workers," added Gross.
For more information about Motion and its unique line of tablet PCs visit http://www.motioncomputing.com.au/.
About Motion Computing
Motion Computing is a mobile computing and wireless communications leader, combining world-class innovation and industry experience so professionals in vertical industries such as healthcare, field sales and service and government can use computing technology in new ways and places. The company's enhanced line of tablet PCs, mobile clinical assistants and accessories are designed to increase productivity for on-the-go users while providing portability, security, power and versatility. Motion combines those products with services and unique vertical market knowledge to deliver robust solutions – platforms, peripherals, services and wireless – customized for the needs of a particular industry. For more information, visit http://www.motioncomputing.com.
Motion Computing and Motion are trademarks or registered trademarks of Motion Computing, Inc. in the United States and other countries. All other trademarks and copyrights are the property of their respective owners.