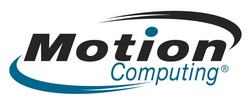 Macadam differentiates itself from competitors by providing service and gathering necessary information on site
AUSTIN, Texas (PRWEB) October 30, 2008
Kicked-off on Oct. 6, 2008, the campaign encourages both end-users and resellers to submit stories about how Motion tablets have improved they way they work.
Kevin Kauffman, senior application development specialist with Penn National Insurance, reported that Motion tablet PCs have helped the provider of property-casualty insurance and surety bonds improve productivity by enabling representatives to complete more surveys in less time and improve data accuracy through the ability to directly input information into the tablets while in the field.
"Using Motion tablet PCs has helped Penn National Insurance create a totally automated process that reduces time and expenses, streamlines workflows, and equips representatives to become risk management consultants through the availability of real-time data," said Kauffman. "After our initial success with the tablets, we are now well-positioned to pursue additional mobile projects for even more value."
Michael Devenjin, IT manager with Macadam, an automotive services company in Belgium that provides vehicle assessments for leasing companies across Europe, reported that Motion tablet PCs have replaced paper-based processes, resulting in an 18 percent productivity improvement. Assessors now provide repair costs while at the customer site and have further enhanced customer service through the added ability to reroute assessors in real-time based on their location.
"Macadam differentiates itself from competitors by providing service and gathering necessary information on site," said Devenjin. "Using the tablet PCs in the field improves documentation accuracy and has turned a highly inefficient, paper-based process into a streamlined process that improves productivity and more importantly, helps us further differentiate from our competitors through an enhanced level of customer service."
Motion has received entries from across a variety of industries, including education, legal, healthcare and technology; a testimony to the depth and breadth of tablet PC usability. Both Motion resellers and end-users are reporting a reduction in paper use, improved productivity through the immediate electronic documentation of data, improved customer service and improved mobile efficiency.
"Motion is excited about the opportunity to gather feedback from our customers and partners about unique applications, workflow improvements and productivity benefits," said Mike Stinson, vice president of marketing, Motion Computing. "We have focused our products on the needs of mobile workers in a variety of vertical markets and are pleased to learn details of the positive impacts tablet PCs have across industries and geographies."
Motion is accepting entries for the "Tell Us Your Story" campaign through Dec. 19, 2008. Visit http://www.motioncomputing.com/promotions/index.asp to access the entry form or read winner submissions. To learn more about Motion or its unique line of tablet PCs, please visit http://www.motioncomputing.com.
About Motion Computing
Motion Computing is a mobile computing and wireless communications leader, combining world-class innovation and industry experience so professionals in vertical industries such as healthcare, field sales and service and government can use computing technology in new ways and places. The company's enhanced line of tablet PCs, mobile clinical assistants and accessories are designed to increase productivity for on-the-go users while providing portability, security, power and versatility. Motion combines those products with services and unique vertical market knowledge to deliver robust solutions – platforms, peripherals, services and wireless – customized for the needs of a particular industry. For more information, visit http://www.motioncomputing.com.
Motion Computing and Motion are trademarks or registered trademarks of Motion Computing, Inc., in the United States and other countries. All other trademarks and copyrights are the property of their respective owners.