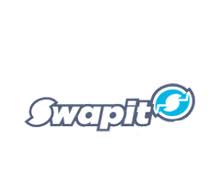 London, United Kingdom (PRWEB UK) 28 February 2013
Tablet use and ownership has risen dramatically among 8-16 year olds in the UK in the past year enabling them to spend additional time online and gaming, according to the latest Youthscape report, produced by Swapit, which covers the current attitudes and behaviours of 8-16 year olds in the UK.
Tablets aren't yet the solitary gaming devices used at home though, as the iPad (24%) is still behind the Wii (57%), Xbox 360 (38%) and Playstation 3 (30%). However, by our calculations, if tablet ownership continues to grow at the same rate as in 2012, they could overtake consoles and become the primary gaming device used at home in the next year.
In Q4 2012, 24% of UK 8-16 year olds spent more than 5 hours a day online on a variety of devices but internet use on tablets experienced the greatest growth, with 33% accessing the internet on a tablet at home; up from 17% in Q4 2011. 32% of 8-16 year olds have their own tablets (versus 24% in Q3 2012), with the iPad the most commonly owned (48%). Interestingly, the Kindle Fire had the greatest surge in popularity of tablet ownership amongst this group, rising from 5% (Q3 2012) to 13%, putting it ahead of both the Samsung Galaxy (12%) and Blackberry Playbook (10%).
Online gaming is the dominant activity for younger audiences with 75% of 8-10 year olds playing games online compared to 67% of 11-13 year olds and 54% of 14-16 year olds (as their attention and time begins to turn to social media). The ability to use tablets for gaming and apps has of course contributed to their growth and popularity. In total, three quarters of 8-16 year olds use their tablets for gaming and apps. By comparison 46% read books on their tablet, 59% listen to music and 56% watch films and TV on their tablet overall.
Other key findings from the Q4 2012 Youthscape Report include:

33% (8-16) watch TV and play games online at the same time.
33% (8-16) access the internet on a tablet at home (Q4 2011: 17%)
32% (8-16) have their own tablet (Q3 2012: 24%)
65% (8-16) use the internet for gaming (8-10: 75%; 11-13: 67%; 14-16: 54%)
69% (8-16) own a smart phone
The full Youthscape report is available from Swapit. For more information or subscription details, please contact David Gregory on david(dot)gregory(at)swapit(dot)co(dot)uk or +44-207-268-9974
About Youthscape: Youthscape is a quarterly research report created by Swapit which covers the attitudes and behaviours of 8-16 year old in the UK. It is the most up to date guide on what children and teens are currently thinking, doing, and buying.
About Swapit: Since 2001 Swapit has been the leading UK online swapping and trading community for young people. Members earn virtual currency, called 'swapits', for every item they swap and they can also earn 'swapits' from responsible brands and organisations for activities such as: visiting websites, product purchase, completing research surveys, eating healthy food at school, and much more. To find out more visit http://www.swapit.co.uk/about_swapit.aspx