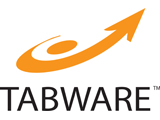 Greenville, SC (PRWEB) October 30, 2012
AssetPoint, a leading provider of (EAM) Enterprise Asset Management and (CMMS) Computerized Maintenance Management Software solutions, announced today that Day & Zimmermann has selected TabWare for maintenance management of their diversified customer base.
Day & Zimmermann has provided an extensive portfolio of specialty maintenance, modification and professional services for more than 30 years (including staff augmentation, craft, and QA/QC), valve services, radiological services, condenser services, fabrication and machining and professional staffing. With one of the most highly skilled and trained workforces in the utility industry, Day & Zimmermann is trusted to deliver the experienced project management, craft and technical resources required to support the nuclear and fossil power industries' most complex projects. Serving a diversified customer base across the utilities and process industries, Day & Zimmermann has performed work in almost every state in the U.S., as well as Africa, Asia, Europe and South America.
AssetPoint (http://www.AssetPoint.com) has been a leader in CMMS/EAM solutions for over 30 years, and its TabWare CMMS/EAM solution is designed by maintenance professionals for maintenance professionals. AssetPoint offers flexible deployment options, including a Cloud computing solution (SaaS) or on-site solution for companies who want TabWare on their own servers. TabWare is the leading EAM solution for companies who want full functionality without the expense, resources and time other solutions demand. TabWare is proven to maximize asset performance, resulting in reduced operating costs and higher profit margins. TabWare customers represent several industries including: Oil and Gas, Mining & Metals, Manufacturing, Food & Beverage, and Water & Wastewater.
"We provide maintenance services for our customers in locations worldwide, so we liked the ability to choose Cloud CMMS from TabWare's various implementation methods. I knew, due to previous experience with TabWare, its ease-of-use for maintenance staff would enable us to get up and running quickly," said Kin Cook, Director of Project Operations, Plant Services at Day & Zimmermann. "It only takes 2 mouse-clicks to get to any function in TabWare, which makes it incredibly easy to learn and use. Preventing unplanned equipment downtime, capturing maintenance history and controlling spare parts inventory has never been easier," said Cook.
AssetPoint Executive Vice President of Sales and Marketing, Paul Crist said, "AssetPoint welcomes Day & Zimmermann to the family of TabWare customers. TabWare Cloud CMMS is perfect for companies like DZ Atlantic who need to get up and running quickly without the need to involve IT staff and invest in costly servers. TabWare is easy to learn and easy to use for the maintenance team, leading to rapid user adoption and maximized wrench-time and minimized keyboard-time, which contributes significantly in the improvement of line efficiency and drives overall equipment effectiveness."
About AssetPoint:
AssetPoint, makers of TabWare, is the leading provider of EAM CMMS solutions for companies whose success depends on the performance of their assets. For over 30 years, AssetPoint has led the market in helping customers control their maintenance costs, optimize spare parts inventory, streamline procurement and improve management, command and control.
Designed by maintenance professionals for maintenance professionals, TabWare is easy to learn, easy to use and proven over time to be the most effective product in the market. That's why tens of thousands of users trust their critical assets to TabWare each and every day. To view online demos and case studies, visit http://www.AssetPoint.com.