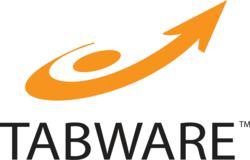 We decided to go with AssetPoint's hosted Cloud solution to get TabWare up and running quickly
Greenville, SC (PRWEB) January 23, 2013
AssetPoint, a leading provider of (EAM) Enterprise Asset Management and (CMMS) Computerized Maintenance Management Software solutions, announced today that PyraMax Ceramics, LLC has chosen the TabWare CMMS/EAM SaaS solution for its asset management needs at its new manufacturing facility in Wrens, GA.
PyraMax Ceramics, LLC is a domestic U.S. ceramic proppant manufacturer with distribution outlets strategically located near the major U. S. oil & gas fields supporting the multi-billion pound proppant needs of the fracture stimulation high pressure pumping market. To take advantage of its premium raw material source its 2 line, 500 million pound annual output manufacturing facility is located in Wrens, GA. with corporate offices located near Houston, TX, the energy capital of the world, in The Woodlands, TX. Their objective is to supply a superior clay-based (high alumina content kaolin) ceramic proppant that will routinely exceed the industry's expectation for light weight ceramics. The Wrens plant will produce ceramic proppant beads for use in the oil and natural gas drilling industry. The new 200,000-square-foot facility includes two process lines each consisting of a raw material preparation system, pelletization and kiln systems, loading operations and best-in-class proprietary environmental controls.
Dan Hammonds, Engineering and Maintenance Manager for the Wrens facility stated, "After considering both an on-site installation of TabWare and a Cloud computing hosted approach, we decided to go with AssetPoint's hosted Cloud solution to get TabWare up and running quickly so that we can begin building our equipment and PM Master Plan database. That way we can have everything in place and ready to go for live use of TabWare once we start production at the plant in 2013."
AssetPoint Executive Vice President of Sales and Marketing, Paul Crist said, "AssetPoint is pleased to have PyraMax Ceramics as our latest TabWare customer. We view this as an opportunity to expand our presence in the oil and gas industry vertical down to the supplier level, as this is one of the primary markets for products produced by PyraMax."
AssetPoint (http://www.AssetPoint.com) has been a leader in CMMS/EAM solutions for over 30 years, and its TabWare CMMS/EAM solution is designed by maintenance professionals for maintenance professionals. TabWare is easy to learn, easy to use, and easy to own, so companies are able to get up and running in days, not months leading to rapid user adoption and maximized wrench-time and minimized keyboard-time. AssetPoint offers flexible deployment options, including a Cloud computing solution (SaaS) or on-site for companies who want TabWare on their own servers. TabWare is the leading EAM solution for companies who want full functionality without the expense, resources and time other solutions demand, and it is proven to maximize asset performance, resulting in reduced operating costs and higher profit margins.
About AssetPoint:
AssetPoint, makers of TabWare and TabWare Express, is the leading provider of CMMS solutions for companies whose success depends on the performance of their assets. For over 30 years, AssetPoint has led the market in helping customers control their maintenance costs, optimize spare parts inventory, streamline procurement and improve management, command and control.
Designed by maintenance professionals for maintenance professionals, TabWare is easy to learn, easy to use and proven over time to be the most effective product in the market. That's why tens of thousands of users trust their critical assets to TabWare each and every day. To view online demonstrations, white papers, and case studies, visit http://www.AssetPoint.com
About PyraMax Ceramics:
PyraMax Ceramics, LLC is a domestic U.S. ceramic proppant manufacturing facility with distribution outlets strategically located near major U.S. oil and gas fields supporting the multibillion pound proppant needs of the fracture stimulation pressure pumping market. The company operates a manufacturing facility located in Wrens, with corporate offices located near Houston, the energy capital of the world, in The Woodlands, Texas. http://www.pyramaxceramics.com