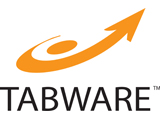 By easily and quickly integrating TabWare CMMS Solution with key business applications, organizations will be able to accurately handle data more efficiently.
Greenville, SC (PRWEB) June 27, 2013
AssetPoint, a leading Enterprise Asset Management (EAM) and Computerized Maintenance Management System (CMMS) solution provider, today announced the enhancement of the TabWare CrossRoads Solution so organizations can reliably and easily integrate TabWare CMMS/EAM with their existing or legacy applications and business processes at much lower cost.
TabWare CrossRoads is a turnkey solution enabling organizations to gain efficiencies by connecting maintenance data with other business processes. Unifying the processes is based on best practice principals, and TabWare CrossRoads solution minimizes risk by supporting standard integration scenarios. Integrating solutions seamlessly via TabWare CrossRoads, cross-department functions are up-to-the-minute in-sync, becoming more efficient and more informed.
TabWare CrossRoads is a Best Practices standards-based approach providing the necessary tools and configurations for seamless integration management across multiple systems. Standard XML formats are used to extract business data from TabWare, execute business rule transformations, and manage data transfer between TabWare and existing ERP, SCADA, Predictive Maintenance (PdM) and other solutions. With over 30 years of integration experience, AssetPoint has identified the most common integration scenarios which address the information exchange to automate key business operations. TabWare CrossRoads is designed to be extensible and as such supports integrations of TabWare to relevant enterprise systems through a variety of file formats including Web Services.
AssetPoint (http://www.AssetPoint.com) has been a leader in CMMS/EAM solutions for over 30 years, and its TabWare CMMS/EAM solution is designed by maintenance professionals for maintenance professionals. TabWare is easy to learn, easy to use, and easy to own, so companies are able to get up and running in days, not months leading to rapid user adoption and maximized wrench-time and minimized keyboard-time. AssetPoint offers flexible deployment options including a Cloud solution (SaaS) or on-site solution for companies who want the flexibility of having TabWare on their own servers. TabWare is the leading EAM solution for companies who want robust functionality to maximize asset performance, resulting in reduced operating costs and higher profit margins.
AssetPoint President and CEO Mike Levine said, "TabWare CrossRoads is yet another example of how AssetPoint is focused on helping customers achieving Best-in-Class results. By easily and quickly integrating TabWare CMMS Solution with key business applications, organizations will be able to accurately handle data more efficiently."
About AssetPoint:
AssetPoint, makers of TabWare, is the leading provider of EAM solutions for companies whose success depends on the performance of their assets. For over 30 years, AssetPoint has led the market in helping customers control their maintenance costs, optimize spare parts inventory, streamline procurement and improve management, command and control.
Designed by maintenance professionals for maintenance professionals, TabWare is easy to learn, easy to use and proven over time to be the most effective product in the market. That's why tens of thousands of users trust their critical assets to TabWare each and every day. To view online demonstrations, white papers, and case studies, visit http://www.AssetPoint.com