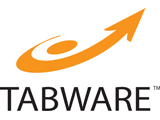 We are proud to partner with AssetPoint, a leader in driving asset performance and reducing operating costs with the TabWare solution.
Greenville, SC (PRWEB) May 11, 2012
AssetPoint, a leading provider of (EAM) Enterprise Asset Management and (CMMS) Computerized Maintenance Management Software solutions, announced it achieved record growth during the first quarter of 2012. AssetPoint forged 3 new partnerships in the quarter, in addition to a multitude of new customer accounts representing hundreds of new users of TabWare CMMS/EAM for their asset management needs.
AssetPoint (http://www.AssetPoint.com) has been a leader in CMMS/EAM solutions for over 30 years, and its TabWare solution is designed by maintenance professionals for maintenance professionals. TabWare is easy to learn, easy to use, and easy to own, so companies are able to get up and running in days. AssetPoint offers flexible deployment options, including a Cloud computing solution (SaaS) or on-site solution for companies who want TabWare on their own servers. TabWare is the leading EAM solution for companies who want full functionality without the expense, resources and time other solutions demand. TabWare is proven to maximize asset performance, resulting in reduced operating costs and higher profit margins.
A few examples of the of new customers, which varied across several key industries include: Whiting Petroleum and Wyoming Refining in the Oil & Gas industry, Vincent Giordano Corporation in the Food & Beverage industry and ReEnergy Holdings in the Power Generation industry. Other new customers represented industries such as: Chemicals, Mining & Metals, Manufacturing, Automotive and Facilities Management. These new customers have chosen TabWare, AssetPoint's Best-in-Class CMMS/EAM solution, because it is easy to learn and easy to use for the maintenance team which leads to rapid user adoption across the enterprise.
AssetPoint President and CEO, Mike Levine said, "We are very pleased with the first quarter results. TabWare is a Best-in-Class CMMS/EAM solution, and a growing number of customers are realizing that asset management begins with ease of use for the maintenance engineers. Our customers are focused on maximizing the maintenance engineers' 'wrench time' and minimizing their 'keyboard time' while collecting accurate and timely maintenance information for ongoing analysis and continuous improvement. You cannot manage what you do not measure, and you cannot measure without making it quick and easy to input the maintenance data. AssetPoint's Customer Care Center, Training, TabWare University and Professional Services have proven to be both beneficial and cost-effective for our customers. In addition, AssetPoint offers solutions that fit any size organization, since TabWare is designed for businesses that want a Best-in-Class solution without the big expense of other solutions, and can be deployed either on-site or the Cloud."
Setting the stage for international growth and new product development, AssetPoint also announced new strategic partnerships in the first quarter of 2012. Its partnership with Schneider Electric, a global specialist in energy management, gives AssetPoint access to Schneider Electric's vast global energy management solutions, markets and customers. In turn, Schneider Electric gains access to TabWare. Schneider Electric delivers a complete process management solution that allows companies to optimize their energy usage and drive maximum efficiency within their operations while also improving productivity.
Another key partnership announced in the first quarter was the TabWare SuiteApp on the NetSuite SuiteCloud Computing Platform. Built using NetSuite's SuiteCloud development platform, the TabWare CMMS/EAM SuiteApp is designed for maintenance professionals to help with managing assets, work orders, preventive maintenance, inventory and purchasing.
NetSuite's SuiteCloud is a comprehensive offering of on-demand products, development tools and services designed to help customers and commercial software developers take advantage of the significant economic benefits of cloud computing. The complete SuiteCloud offering includes NetSuite's multi-tenant, always-on SaaS infrastructure; the NetSuite Business Suite of applications for Accounting/ERP, CRM and Ecommerce; and comprehensive development tools to create on-demand business applications on top of NetSuite.
The TabWare SuiteApp has been proven to maximize asset performance, resulting in reduced operating costs and higher profit margins. Manufacturers, facility managers and service providers keep their sites available, reliable and safe while reducing inventory and purchasing costs and reaching environmental, compliance and service goals. AssetPoint was the first in the industry to offer its leading CMMS/EAM TabWare over the Internet.
"With the TabWare SuiteApp, NetSuite customers can gain a stronger handle on business operations by extending NetSuite with functionality for EAM and CMMS," said Guido Haarmans, Vice President Developer Programs and Business Development at NetSuite. "This SuiteApp ends the need to re-key data and consolidates enterprise asset information, saving valuable time and increasing productivity."
In addition to Schneider Electric and NetSuite, AssetPoint has also recently partnered with HiLev Performance Solutions. HiLev Performance Solutions is dedicated to refining manufacturing efficiencies for companies by using a systematic approach to create a competitive edge. HiLev achieves measurable results by applying a culture of Continuous Improvement and reducing costs in all stages of product development and production. HiLev offers a comprehensive suite of services driving change from the shop floor to the top floor. Using proven technical analysis techniques from the aerospace and automotive industries, HiLev Performance Solutions' expert staff of engineers, Six Sigma professionals and project managers use data-driven discovery tools to analyze efficiencies and lead teams to lasting improvements. HiLev develops training and efficient processes to drive greater profits in industries such as Food & Beverage, Consumer Packaged Goods and Life Sciences. Steve Bathe, Vice President of Business Development said, "We are proud to partner with AssetPoint, a leader in driving asset performance and reducing operating costs with their TabWare CMMS/EAM solution."
"AssetPoint is excited to partner with industry-leading HiLev Performance Solutions," said Jefferson Sturkey, Vice President of Business Development at AssetPoint. "HiLev brings over 70 years of combined experience designing, leading and coaching corporate Continuous Improvement initiatives which complement our TabWare solution to offer customers an even more complete solution to maximize the performance of their assets."
About AssetPoint:
AssetPoint, makers of TabWare, is the leading provider of CMMS/EAM solutions for organizations whose success depends on the performance of their assets. For over 30 years, AssetPoint has led the market in helping customers control their maintenance costs, optimize spare parts inventory, streamline procurement and improve management, command and control.
Designed by maintenance professionals for maintenance professionals, TabWare is easy to learn, easy to use and proven over time to be the most effective product in the market. That's why tens of thousands of users trust their critical assets to TabWare each and every day. To view online demos and case studies, visit http://www.AssetPoint.com.