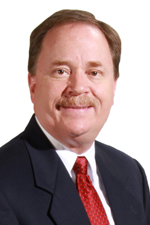 Allergies can last all year long
Lake Geneva, WI (PRWEB) December 12, 2012
For many allergy sufferers, the allergy season lasts all year long. For these people, the home is not a place to escape from the triggers of their allergies and asthma.
During the winter, the top indoor allergens are:
Dust mites — These microscopic insect-like creatures live in dust and multiply in warm, humid places. There are usually 100-500 dust mites in each gram of house dust. The best way to decrease your exposure to dust mites is to cover mattresses, pillows and box springs with removable allergy-proof coverings. You should also wash all bedding in hot water every one to two weeks. Ten percent of the population is allergic to dust mites.
Pet dander — You can minimize the effect of pet dander by keeping the offending pet out of the allergic person's bedroom at all times. Bathing the pet weekly also helps decrease the amount of dander in the household.
Mold — Molds require free moisture to grow. In the winter, sources of moisture include condensation from bathrooms, windows and leaky pipes. You may not see mold in your house, but it could still be growing in damp places.
This is also the time of year for what allergists call the "Thanksgiving effect." Members of the household who, in general, tolerate the family pet can develop sneezing and wheezing when they are re-exposed to the animal after an animal-free period of time. This is commonly seen in college students who have not been exposed to any animals for three months and then return home for Thanksgiving.
Non-allergic triggers of asthma and nasal symptoms are also worse in the winter.
Limit your exposure to tobacco smoke, cooking exhaust, cleaning product odors and wood smoke.
Using an efficient and tightly sealed wood stove in the house as the primary source of heat can emit a lot of combustion particles into the living environment and can have the same affect on asthma as someone who smokes one pack of cigarettes a day in the house. Aromas and fragrances, commonly used during the holidays, can emit irritants such as volatile organic compounds (VOCs) and ozone.
For more information about allergens, or to make an appointment with Dr. Johnson, please call Mercy Walworth Hospital and Medical Center at (262) 245-0535.
Tad M. Johnson, MD
Board certified allergy/immunology
Mercy Walworth Hospital and Medical Center