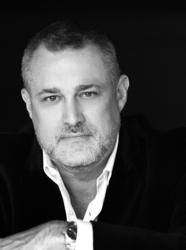 "Having someone of Jeffrey's caliber join our company is a huge testament to validating our market position and value proposition. Tagga is indeed building the best-in-class cross-channel campaign software." Jean-Guy Faubert, CEO of Tagga
Vancouver, B.C. (PRWEB) November 28, 2012
Tagga is pleased to announce the appointment of marketing guru, global business celebrity and bestselling author, Jeffrey Hayzlett, to the company's Board of Advisors. Tagga's cross-channel campaign software enables marketers to connect and profile their customers across the entire media mix. Mr. Hayzlett's background and area of expertise perfectly aligns with Tagga's value proposition, growth expectations and target market of consumer brands.
A former C-Suite Fortune100 executive, Mr. Hayzlett served as the Chief Marketing Officer of Kodak from 2006 until 2010. During his tenure, Mr. Hayzlett was responsible for Kodak's global branding and PR initiatives, product launches, corporate sponsorships, business development, market development and marketing partnerships.
"We are thrilled to have Jeffrey Hayzlett join our team," said Jean-Guy Faubert, CEO of Tagga. He added, "Having someone of Jeffrey's caliber join our company is a huge testament to validating our market position and value proposition. Tagga is indeed building the best-in-class cross-channel campaign software." Jean-Guy concluded, "We have successfully connected and profiled over five million customers for our brand clients."
Following his tenure at Kodak, Mr. Hayzlett launched The Hayzlett Group and TallGrass Public Relations, specializing in driving and supporting high-growth companies at all stages to launch, grow and achieve stellar success by utilizing Mr. Hayzlett's proven leadership and marketing practices.
Mr. Hayzlett has published two bestselling business books: The Mirror Test and Running the Gauntlet. Jeffrey's prolific career has earned him true celebrity status as a modern day business cowboy. His portfolio of on-air appearances includes MSNBC's Your Business, and NBC's Celebrity Apprentice with Donald Trump, and a regular expert commentator on Fox News' Cavuto, to name a few.
Mr. Hayzlett will support Tagga in continuing to hone its strategy in developing the marketer's ultimate campaign platform – a true best in class cross-channel campaign management software.
"I'm proud to be aligned with Tagga and share the vision to support brands in achieving optimum growth and continued success for their marketing initiatives," says Hayzlett. He continues, "Tagga is truly a premier platform providing marketers with the means to meet the demands of cross-channel activities in an interactive way".
Tagga services a growing clientele of consumer brands including Go Girl Energy Drinks, Lindt Chocolates, Red Bull, Stonyfield Farms, Bulk Barn, adidas and Dole Foods. Tagga actively partners with advertising technology companies and agencies to readily distribute its products.
For more information about Tagga, please visit http://www.tagga.com.
Press Contacts:
Amielle Lake, MBA
CRO & Founder
Amielle.lake(at)tagga(dot)com
@tagga
+1.604.687.7979
ABOUT TAGGA
Tagga's cross-channel campaign software enables marketers to connect and profile their customers across the entire media mix. We do this by integrating social, web and mobile technologies to connect brands to customers 24/7. As a result, marketers get higher customer conversion rates, better targeting, comprehensive profiling, and reduced cost per action over their traditional campaign methods. Tagga's customer profiling technology shows brands exactly who, where, how and when their customer interacted with their campaign. This means brands get customer information, not just data.