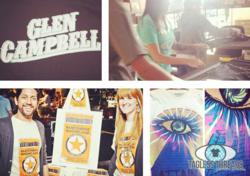 Tagless Threads is not just another Screen Printer.We are the difference between then and now, old and new, and what people settle for versus what people should strive for.
Vista, California (PRWEB) April 25, 2012
Tagless Threads changes their Order Process and avenue of Customer Service to aid in the growth of their customers' businesses and in the economy.
Tagless Threads has created a simplified Order Process for their customers in hopes that providing an effortless process will grow strong business relationships and help generate a loyal customer base. The new process entails creating Digital Project Approval Forms in which customers have the ability to approve via electronic signature by using Right Signature. When a customer returns for another run of the same project, the work will already be done which will speed up the production process. Tagless Threads' theory is that in providing a simplified order process and an efficient production time, it will keep customers happy and subsequently turn them into clients. A smooth order process is just the beginning of Tagless Threads' new approach to business.
Tagless Threads is a down-to-earth company that does not tolerate "cutting corners" in business. In fact, they believe that thinking outside of the box is key. Social Media plays a large part in Tagless Threads' business practices and you will find them on sites like Facebook, Twitter, Linkedin, YouTube, Pinterest, and Instagram to name a few. Tagless Threads uses social media to communicate with and promote their clients. They will post photos of their clients' events and photos of clients wearing custom shirts they have printed. They will also post about their clients new websites, upcoming events, or current sales.
"Our clients love logging on to Facebook, Pinterest, and Instagram and seeing posts about their businesses" – Alissa Samperio Co-Founder of Tagless Threads
You may not even have to venture off of the Tagless Threads website in order to be promoted. Tagless Threads hosts a monthly "Client Spotlight Series" in which they interview and share information about a particular client. Clients featured in the Spotlight Series include SIXELL, Coastal Playground, and Little Cakes Cupcake Kitchen also featured on Food Network's Cupcake Wars. Tagless Threads also entertains a "Fan Photo of the Week" in which they showcase a photo of their clients wearing T-shirts they have printed. In this series, you will see photos of Event T-shirts, Team T-shirts, Sports T-shirts, T-shirts from Clothing Lines, Company Logo T-shirts, Shirts for Creative Advertising, Group T-shirts, Organization T-shirts, and more.
In addition to spreading the word about their clients, Tagless Threads is an abundant source of Screen Printing information. Tagless Threads is also big on providing tools to aid in the education of a client. They believe this is where the lifetime business relationship starts. They provide such pages as "T-shirt 101" which contains information about certain Screen Printing inks and Screen Printing placements, "Care Tag 101" which tells you everything you need to know about Custom Tagless Care Tag information, and tools such as Custom Tagless Care Tag templates and Adobe Illustrator T-shirt Templates to help the experienced clients speed up their order process.
"We believe that an educated client is a happy client, and that is why we pour our soul into creating an endless amount of useful information" – Kurt Hummel Founder of Tagless Threads
Tagless Threads also has a blog, which is an exceptional source to learn about advertising with T-shirts and business strategies. Tagless Threads' blog posts include such articles as "Creative Advertising Using T-shirts", "How Do Colors Affect Purchases", "How to Choose Colors for Your Business", and "Creative Advertising Using T-shirts".
It is apparent that Tagless Threads is interested in aiding in the growth of the economy through their promotional and educational efforts towards their clients. The Founders of Tagless Threads know that the prosperity and success of their clients is of crucial importance.
Tagless Threads thrives on teaming up with their Clients to aid in the growth of their businesses as well as in the economy. They are passionate about what they do and with passion comes dedication. They are dedicated to their clients and their projects and it shows through in their work. Their ideal Client is any creative mind that works toward the common goal of creating a high quality product that will be sure to deliver a wow-filled experience. Their goal is to help bring your vision to life by creating fun and lasting memories one T-shirt at a time.
"Tagless Threads is not just another Screen Printer. We are a company filled with passionate and well-rounded individuals who could not be happier to be in this industry. We are the difference between then and now, old and new, and what people settle for versus what people should strive for." – Alissa Samperio Co-Founder of Tagless Threads
"We are not order takers; we are consultants. Our team is carefully selected from the finest and most passionate members of society. We know that trust is important for all Clients no matter the volume of your order or account. Our staff is over-the-moon excited to share our products and services with you and that will show through when talking to any one of them. We are happy to educate our Clients about Our Services, process, and most importantly our quality. We have set forth core values based off the acronym THRIVE to be instilled in our team. These values are practiced and applied daily within our team as well as with customer interaction."
Think outside the boxHave dedication Re-invent the wheel Inspire opportunity Value and respect your team Exude passion & knowledge
Tagless Threads invites you to THRIVE with them. For information on working with Tagless Threads for your next Custom T-shirt Project please visit Tagless Threads.