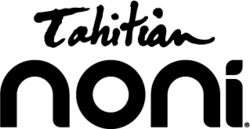 Provo, UT (Vocus) March 31, 2010
Tahitian Noni International (TNI) announced that their 2011 International Leadership Conference would be held next year in the Caribbean aboard Royal Caribbeans Liberty of the Seas, one of the most luxurious cruise ships in the world. The announcement was received with such enthusiasm, that the entire cruise ship sold out within 48 hours.
The Liberty of the Seas is the second largest passenger ship in the world, and offers an unlimited supply of adventure and luxury including spas, water parks, and numerous gourmet dining options. Independent Product Consultants (IPCs) will be able to enjoy surfing on deck, miniature golf, an indoor skating rink, and even rock climbing. The seven day cruise will make stops in beautiful ports of call in the Bahamas, Labadee, and Ocho Rios, Jamaica. The state-of-the-art conference rooms and Wi-Fi access mean that the International Leadership Conference presentations and workshops will be as productive as they are unforgettable.
Tahitian Noni International is making the trip even easier for IPCs by offering them the opportunity to earn "cruise bucks" to help pay for some, or even all, of their ILC costs. Cruise bucks can be earned through business activities that include sponsoring, mentoring, and retaining new customers. The cruise bucks program runs from March 1 through November 30, 2010.
Say hello to clear blue water, private islands, and white sand beaches at ILC 2011.
For more information about the cruise, or the cruise bucks program, please go to http://www.tni.com/cruise for specific details.
About the Company
Tahitian Noni International is a global, research-driven bioactive products company that was the first to introduce the health benefits of the noni plant-a bioactive-rich, adaptogenic plant, containing iridoid compounds-to the world outside of Tahiti. Tahitian Noni International is the leader in the discovery, development, manufacturing, and marketing of noni-based bioactive products. Tahitian Noni International has a presence in over 70 markets around the world, and is the worldwide leader in bioactive beverages.
Contact:
Andre Peterson
Director, Public Relations
(801) 234-1401
# # #