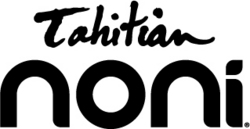 Provo, UT (Vocus) March 1, 2010
Tahitian Noni International (TNI) today disclosed that 12 unique iridoids have been found in the noni fruit. Iridoids have been studied by scientists for over 50 years and have been linked to over two dozen real health benefits.
Iridoids are powerful phytochemicals produced by plants as a self-defense mechanism. While iridoids are found in a large percentage of plants, they are not common in fruits. These dynamic compounds provide a wide range of bioactivity in humans. Iridoids have been scientifically proven to eliminate harmful free radicals, maintain healthy HDL cholesterol at existing normal levels, increase energy, promote heart health, boost the immune system, support DNA, and support healthy brain activity. They are also adaptogens, meaning that they can adapt to an environment to safely benefit the health and function of biological systems.
John Wadsworth, an original founder and TNI's president, explained why this new research is so exciting, "Noni is unique because iridoids are rare in fruits. In fact, none of the other so-called superfruits like mangosteen, açaí, or gac, contain iridoids. Iridoids have been studied for years, and there are literally thousands of papers detailing the health benefits of iridoids by modern scientists. The importance of bioactives and the impact of iridoids have changed the way we look at ourselves."
Tahitian Noni® Bioactive Beverages™ are supported by 14 human clinical studies proving thier efficacy.
About the Company
Tahitian Noni International is a global, research-driven bioactive products company that was the first to introduce the health benefits of the noni plant—a bioactive-rich, adaptogenic plant, containing iridoid compounds—to the world outside of Tahiti. Tahitian Noni International is the leader in the discovery, development, manufacturing, and marketing of noni-based bioactive products including beverages, beauty, and weight loss lines. Headquartered in Provo, Utah, Tahitian Noni International has a presence in over 70 markets around the world, and is the worldwide leader in bioactive beverages.
For more information contact:
Andre Peterson
Director, Public Relations
(801) 234-1401
# # #