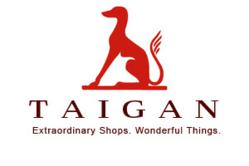 "We developed Taigan to help all shoppers find beautiful gifts," said Taigan CEO Elizabeth Nichols. "Holiday shopping is a very busy time for us, as so many of these items make great gifts."
Brentwood, TN (PRWEB) December 14, 2012
Online shopping site, Taigan.com, today released the most popular stocking stuffers purchased thus far this holiday season. Many of the items could be described as unique or hard-to-find specialty items crafted by smaller purveyors, clearly showing an emerging trend in gift giving. Taigan features specialty and hard-to-find gifts made by small craftsmen and purveyors discovered across the globe, putting them in the sweet spot for this new gift giving trend.
"We developed Taigan to help all shoppers find beautiful gifts. We pride ourselves on hand-selecting the most special and elusive designers, artisans and shops from around the world," explains Taigan CEO Elizabeth Nichols. "Holiday shopping is a very busy time for us, as so many of these items make great gifts."
Taigan shoppers will find fashion, accessories, home décor, gourmet food, sporting life and more as presented by highly talented designers and artisans worldwide.
Taigan's Most Popular Stocking Stuffers of 2012
-Otter Creek Outfitters Men's Body Wash, $18
-Far4 Pantone Color iPhone Covers, $34.95
-Karen Adams Designs Crystal Dome Paperweights, $48
-Peter Elliot Blue Sport Watch in all colors, $145
-And so many more!
Shoppers can use Taigan's Gift Guides to help them with all their gifting needs, from iPhone accessories to chocolate ornaments to lamp finials to note cards, shoppers will find the perfect stocking stuffers for loved ones on Taigan.com.
ABOUT TAIGAN
Founded in 2009, Taigan is the world's premier curated online marketplace featuring a highly selective collection of fashion, accessories, home décor, gourmet food, sporting life and more. Accepting less than 3% of the 5000+ merchants who have inquired to be presented on the online shopping site, Taigan handpicks items from boutiques, designers and artisans from across the country and presents them to their discerning global shopping audience. Taigan connects the creators, the passionate collectors, and the knowledge brokers who celebrate all things well crafted, well presented and well done. It is the online destination for exquisite, hard to find items, presented by the talented purveyors that are hand-selected by Taigan.