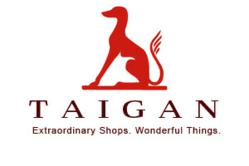 "The Taigan audience appreciates unique products in all areas: fashion, home décor, lifestyle goods and gourmet food from around the world," said Taigan CEO, Elizabeth Nichols. "We now will provide that more easily for our millennial shoppers as well."
Nashville, TN (PRWEB) July 11, 2012
Curated online marketplace Taigan.com today announced the launch of three new contemporary shopping categories: Contemporary Apparel, Contemporary Jewelry and Contemporary Accessories.
Following triple digit year-over-year growth, the e-commerce site has identified a significant emerging shopping base among the millennial generation who are seeking a more defined contemporary purchasing experience. The new contemporary categorization will give Taigan's young shoppers more options for buying fashion apparel, jewelry, bags, shoes, accessories and gifts of all price ranges amongst an expanding roster of designers. A few contemporary designers already featured in this division of the site include jewelry designer Adesso of Santa Barbara, fashion designer Jules Reid of Virginia Beach and Haven boutique of Franklin, TN.
"It's a great sign of the site's growth and market acceptance," said Taigan.com CEO, Elizabeth Nichols. "This is a natural progression for us."
By its nature, the site generated a healthy following among affluent women and men aged 35 and older, a demographic admittedly untapped by e-commerce sites, which typically target the highly tech-savvy Y generation.
At its launch in November 2009, Taigan introduced a highly curated collection of boutiques and designers in fashion, home décor, gourmet food, sporting life and more. The common denominator among the hand-selected merchants was high-quality items and a sophisticated level of customer service, both which were previously unattainable online.
As the site and its designers gained more mainstream media coverage, the demographic to the site expanded to include this coveted millennial generation.
"Contemporary fashion is a natural progression for Taigan." said Nichols. "Our audience appreciates well-crafted and unique products in all areas: fashion, home décor, lifestyle goods and gourmet food products from around the world. We will provide that more easily for our millennial shoppers as well."
Nichols explains this move prompts the growing company to focus on adding more contemporary designers and boutiques to the marketplace going forward.
ABOUT TAIGAN
In a world of mass-produced commodities, the special, the hard-to-find, and the wonderfully crafted items are evermore rare.
Taigan is the world's premier online marketplace featuring exquisitely crafted items in women's, men's and children's fashion, accessories, home décor, gourmet food, sporting life and more. Each Taigan merchant is hand-selected, to ensure the utmost in quality product and customer service to Taigan's sophisticated global shopper. Introducing up to 10 new merchants per month, Taigan connects the creators, the passionate collectors, and the knowledge brokers who celebrate all things well-crafted, well-presented and well-done. It is the online destination for exceptionally produced items, presented by the talented purveyors, hand-selected by Taigan.
Founded in 2009, Taigan celebrates the independent craftsman, designer and retailer who are the very fabric of the global economy, and presents them directly to the consumer in this dynamic online marketplace.