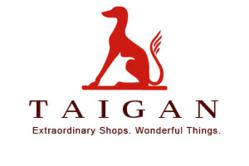 "We've sourced these amazing food purveyors that taste completely homemade with nothing but the best ingredients," said Taigan CEO Elizabeth Nichols. "These can all be readily served or given as a gift."
Brentwood, TN (PRWEB) May 21, 2013
Specialty shopping site, Taigan.com, today announces the most popular pre-prepared food products for this year's Memorial Day entertaining. With the rush of summer traveling, entertaining guests and giving hostess gifts, busy entertainers can now find prepared foods with a delicious homemade flavor and the ease of package-to-table serving.
Taigan specializes in presenting food purveyors who offer delicious packaged goods that are perfectly shipped and easily served. The shopping site's food vendors (see list below) are all seeing a boom in their businesses because of the trend in making cooking easier during big holidays and events. From sweet to savory, the curated site sells everything from delicious ice cream sandwiches and gelato to breakfast boxes containing everything anyone would want in a morning feast.
"We've seen a significant change in the way families celebrate Memorial Day and all other big holidays. While people have never taken more pride in their meal presentation, they don't always have the time to prepare every aspect of the endeavor," explains Taigan CEO Elizabeth Nichols. "Now there are some delicious options for gourmet food that can be readily served or given as a gift. We've sourced these delicious food purveyors that taste completely homemade with nothing but the freshest ingredients making people feel great about serving them."
Top 10 Memorial Day Party Essentials and Hostess Gifts:
-Breakfast collection by Blackberry Farm from Walland, TN
-Cocktail Ham Biscuits hand baked by Callie's Biscuits from Charleston, SC
-Caramel Cake homemade by Caroline's Cakes from Spartanburg, SC
-Rum cake by Red Truck Bakery from Warrenton, VA
-Delicious gelato by Honeysuckle Gelato from Atlanta, GA
-Ice cream sandwiches handmade by Nye's Cream Sandwiches from Wilmington, NC
-Chocolate covered and salted pecans by Schermer Pecans from Glennville, GA
-Exotic salts and olive oils by St. Helena Olive Oil Co. from St. Helena, CA
-Jams and marinades by Sallie's Greatest from
-Cheese gift boxes by Sweet Grass Dairy from Thomasville, GA
Ordering food online eliminates the stress of making a trip to the grocery store or transporting the goods to wherever the travel destination might be. This also solves the hassle of baking, chopping, cooking, etc. The idea of having something freshly delivered right to the customers' doorstep is really catching on with the public. This is the new, stress free answer to the busy entertaining season throughout the summer.
Taigan's food purveyors focus on fresh ingredients. Once items are ordered, they are promptly produced and shipped overnight, so shoppers are able to serve or give these fresh foods within days. From homemade biscuits to organic chocolates to prepared beef tenderloins to artisanal cheeses, Taigan features something delicious for every palate that the whole family and all friends will enjoy.
Order all your last minute Memorial Day entertaining needs today and have them by this weekend. Also follow Taigan on all social media outlets for Memorial Day entertaining inspiration.
ABOUT TAIGAN
Founded in 2009, Taigan is the world's premier curated online marketplace featuring a highly selective collection of fashion, accessories, home décor, gourmet food, sporting life and more. Accepting less than 3% of the 5000+ merchants who have inquired to be presented on the online shopping site, Taigan handpicks items from boutiques, designers and artisans from across the country and presents them to their discerning global shopping audience. Taigan connects the creators, the passionate collectors, and the knowledge brokers who celebrate all things well crafted, well presented and well done. It is the online destination for exquisite, hard to find items, presented by the talented purveyors that are hand-selected by Taigan.