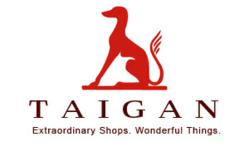 "What woman wouldn't want to shop stylishly while giving back generously?" asked Taigan CEO Elizabeth Nichols. "We make that possible with our site filled with all things women love - fashion, home décor, shoes and accessories, gourmet food and more."
Brentwood, TN (PRWEB) May 01, 2013
Specialty online shopping site, Taigan.com, today and tomorrow is proudly supporting the American Heart Association's (AHA) Nashville Go Red For Women campaign by hosting a two day trunk show. 50% of all revenue will be donated to help in the campaign's efforts to wipe out heart disease and stroke, the #1 killer of women. Taigan has joined forces with the campaign to help raise funds and celebrate their 10th anniversary of working to fight this disease.
The event is taking place today and tomorrow (May 1st and 2nd) at 625 Westview Avenue Nashville, TN from 5pm-8pm on May 1st and 10am-4pm on May 2nd.
"Heart disease kills more women each year than all kinds of cancer combined so we're always looking for new ways to get our supporters further behind the cause. Taigan seemed like a natural fit – what woman wouldn't want to treat herself while also giving back? We are so thrilled to have Taigan on board," explained Nashville Go Red For Women events chair Deby Pitts.
At the trunk show, Taigan is presenting nine shops (designers) from which all attendees may purchase, as an alternate way to donate to AHA. For each purchase today and tomorrow, Taigan will donate 50% of their revenue.
Several categories from the e-commerce site will be presented, listed below:
-Scarves and cover-ups designed by A.Barclay from Atlanta, GA
-Turkish linen towels designed by Turkish-T from Nashville, TN
-Embroidered cocktail napkins designed by August Morgan from Austin, TX
-Gorgeous designer leather bags and accessories by Imperio JP from New York, NY
-Palm Beach inspired men's and women's fashion apparel and accessories designed by Cj Laing from Palm Beach, FL
-Tunics and cover-ups designed by GURU from New York, NY
-Hand stitched ball caps designed by Harding-Lane Hats from Dedham, MD
-Handbags and clutches designed by Dea Rosa from New York, NY
-Nature inspired jewelry designed and handcrafted by S. Carter Designs from Atlanta, GA
-Wine will be served by VGS Chateau Potelle Winery from St. Helena, CA
"This is an amazing cause with which so many of our shoppers perfectly identify so I'm sure AHA's supporters will identify well with our products as well. We love giving back, especially when there's a natural fit such as this," stated Taigan CEO Elizabeth Nichols. "What woman wouldn't want to shop stylishly while giving back generously? We make that possible with our site filled with all things women love - fashion, home décor, shoes and accessories, gourmet food and more."
To join in this effort in helping raise money for AHA's Nashville Go Red For Women campaign, stop by the trunk show. If attending the trunk show is not possible due to location or other hindrances, please shop Taigan.com through this link. 50% of all revenue earned between April 12, 2013 and May 12, 2013 will go to fight heart disease.
ABOUT TAIGAN
Founded in 2009, Taigan is the world's premier curated online marketplace featuring a highly selective collection of fashion, accessories, home décor, gourmet food, sporting life and more. Accepting less than 3% of the 5000+ merchants who have inquired to be presented on the online shopping site, Taigan handpicks items from boutiques, designers and artisans from across the country and presents them to their discerning global shopping audience. Taigan connects the creators, the passionate collectors, and the knowledge brokers who celebrate all things well crafted, well presented and well done. It is the online destination for exquisite, hard to find items, presented by the talented purveyors that are hand-selected by Taigan.