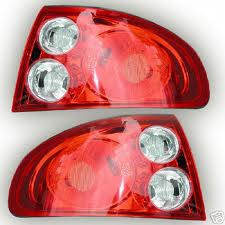 These assemblies are now provided for import and domestic vehicles and a low price is now attached with each sale.
Albany, New York (PRWEB) May 15, 2013
Auto parts and accessories remain some of the most popular purchases by consumers online. Some parts are easier to locate than others due to better distribution in North America. The AutoProsUSA.com company has expanded its distribution this year and is now providing tail light assembly inventory for buyers in more parts of the country. These assemblies are now provided for import and domestic vehicles and a low price is now attached with each sale. This introductory pricing is expected to remain in effect until the close of this year. The tail lights currently in stock can be priced online at http://autoprosusa.com/used-tail-lights-for-sale.
The front and rear lights on vehicles are used for safety and for design on most vehicles. Passenger cars, performance cars, SUVs and pickup trucks often use a combination of lights that use different technologies for illumination depending on the manufacturer. The assemblies that are used for modern vehicles can be made in one or more section to make installations easier for those exchanging parts.
The Auto Pros company has now increased its inventory of front and tail light inventories this year to provide the OEM and aftermarket units that can be difficult to locate without contacts in the auto industry.
Searching for parts online is expected to be easier for buyers using this company resource. The installation of the new price delivery system and parts search tool online is helping to simplify the research process when purchasing automotive parts. This company has engineered this pricing tool and has connected the company database for online use.
Parts buyers now enter the year of manufacturing for each part requested as well as the make. This data is now used for the criteria to distribute current company pricing and stock levels. The company pricing offered can be matched easier with competing retailers.
Aside from the technological advancements online, the offline options for customer orders has been upgraded. The company toll-free number has been established to help more buyers research inventory and pricing. The company number at 1-888-230-1731 is now staffed by parts experts who have access to all essential data when customers make inquiries.
This number is now a secondary form of contact for buyers who request more information than what is included when using the online system. These methods of order expediting now established are helping the Auto Pros company to boost its parts sales this year.
About AutoProsUSA.com
The AutoProsUSA.com company remains one of the go-to sources to locate new and classic auto parts online. This company is one of few retailers selling online parts in multiple configurations. The inclusions of OEM, aftermarket, performance and used has helped this company develop one of biggest searchable inventories for a secondary market seller in the United States. The AutoProsUSA.com company frequently monitors the changes made to its company policies to ensure that all buyers are satisfied with each order placed. This company is staffed by auto industry professionals who work hard daily to offer the best customer service and incentives possible in the auto parts industry.