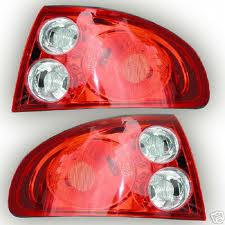 This inventory is now shipped same day for all buyers.
Atlanta, Georgia (PRWEB) May 03, 2013
Parts and accessories for new and preowned vehicles are offered by retailers specializing in auto parts. The AutoProsUSA.com company has expanded its inventory of available parts for buyers in all areas of the U.S. this year. A new tail lights store is now open online to help offer more resources to find OEM, used and aftermarket lights online. Introductory pricing is now provided in the import and domestic inventory of lights currently available at http://autoprosusa.com/used-tail-lights-for-sale.
Ford, General Motors, Chrysler and other automakers rely on mass production of auto parts that are sold to the public from dealerships. The replacement parts industry includes distributors able to purchase inventory that is offered for resale by retailers. The new tail lights store that is open online is one part of the Auto Pros company opening up better purchasing options for buyers in the U.S. This inventory is now shipped same day for all buyers.
Warranty protection for auto parts is generally provided by dealerships selling parts to the public. The OEM and aftermarket parts industry has opened up new sales options for retailers online. While many companies now sell these parts, not all companies are providing a warranty with the terms of sale. The acquisition methods in use by the AutoProsUSA.com company now ensure that all parts that are distributed to buyers includes protection in the form of a generous warranty.
The online system for price quotes has received an update this month. This quote system was installed earlier this year and was designed to expedite the delivery of parts pricing information to interested buyers. The new update includes more quote options that can be selected when parts are researched through the system. This update now provides an easy way to compare quote prices from the company as well as other retailers able to offer similar parts. These methods are providing better comparisons to help buyers choose the lowest price possible.
About AutoProsUSA.com
The AutoProsUSA.com company launched its discount auto parts supply online to offer better resources to buyers of replacement auto parts. This company chooses to stock its inventory online and offline with quality parts using more than one distributor. The OEM, aftermarket, used and performance parts that are purchased and sold by this company now provide the options buyers search for when comparing pricing and quality. The AutoProsUSA.com company supplies warranties and additional incentives to buyers using its online and offline ordering methods. This company is staffed by auto experts to extend a higher level of customer satisfaction to trade industry buyers and owners of vehicles.