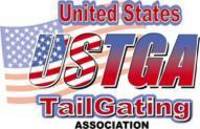 The USTGA is about celebrating a piece of American culture that has really exploded in recent years
Kansas City, MO (PRWEB) September 5, 2007
The United States Tailgating Association announced its launch today as the first national membership organization of professional tailgaters. The USTGA will provide benefits, organization and social networking opportunities to the more than 30 million people who tailgate at least once a year in the United States. The focus will be on professional member development and further promoting one of America's fastest growing recreational activities.
"We've heard for too many years that there is only one professional tailgater in the country," said T. Lincoln Smith, co-founder of the USTGA. "While our hat is certainly off to Joe Cahn for bringing tailgating to the national forefront, we believe there are thousands of professional tailgaters out there who are looking for a way to prove their status and associate with one another under a single banner. The USTGA is that banner."
Various levels of membership are offered by the USTGA. For those just starting out, the Apprentice Level is available for free. For the more seasoned individual, there are several Professional levels that offer a variety of benefits including membership cards, certificates, branded merchandise, product discounts, contests, additional web site privileges and special tailgating events.
The USTGA website, ustga.com, features a complete range of tailgating news and information. It will serve as the primary conduit for member information and communication. "Just imagine a Packer fan who's heading to Kansas City for the big game and wants to tailgate," Smith said. "Through his USTGA membership, he simply logs on to ustga.com and makes arrangements to hook up with other Packer fans…or maybe even a few gracious Chiefs' fans who will surely welcome a fellow USTGA member with open arms. He can also find out everything he needs to know about the stadium, as well as local tailgating customs and habits." The web site will be updated continually to provide fresh tailgating information, as well as current sporting news, photos, video, recipes, travel discounts and member personal pages.
The formation of local USTGA chapters will provide an additional level of organization. Local chapters will initially be established in all NFL cities and then select college markets. "The possibilities are endless with regard to the reach, impact and functionality of the USTGA," Smith said.
The USTGA will be conducting a national tour of select NFL markets, key college markets and NASCAR events when scheduling permits. The USTGA Tour Bus, outfitted by Coleman, will be wrapped with custom graphics and will feature big screen televisions, a concert grade sound system, grill pits, interactive games, sponsor samples and portable restrooms for USTGA members.
Over the past 10 years, the art of tailgating has developed into one of the country's favorite recreational past times. "The USTGA is about celebrating a piece of American culture that has really exploded in recent years," Smith said. "With modern home designs focusing on private decks and fenced back yards, today's tailgating has really helped bring us back to the front porch. It's Americana at its finest and we're finally bringing some organization to the icon."
For complete information on the United States Tailgating Association, including membership levels, benefits, tour information and charter member discounts, go to ustga.com.
Contact:
T. Lincoln Smith, President
US Tailgating, LLC
Office: (913) 322-8888
Email: media(at)ustga.com
http://www.ustga.com
http://www.ustailgating.com
###