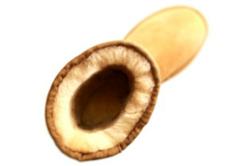 What could we create if comfort was the only objective?
Sydney, Australia (PRWEB) March 07, 2012
Today, Whooga ugg boots will launch a tailored couture ugg boot, which among other extravagant luxuries, is hand-delivered with a foot massage and dark chocolate truffles. The boot, which will be named via a twitter competition, is limited to a production run of 500 pairs and looks set to sell out quickly.
Michael Hodge, Whooga technical director and one of the few owners of the lavish Whooga uggs, had the following to say:
"We've introduced an ugg boot which was designed to redefine benchmarks of comfort and showcase the upper limits of craftsmanship we've honed in producing many thousands of ugg boots. Over the years of refining our boots, we've gained a reputation for comfort. It's become our signature in the market and something we've become quite proud of. Despite staunchly contrasting views on their status as a fashion symbol, anyone lucky enough to own a pair understands exactly why it is they are incredibly popular. Lavish comfort. Sure we could have found another celebrity to endorse our boots and attempt to sway a few more minds on their status as a fashion symbol but frankly, who cares. Instead we were curious to see just how luxurious and comfortable we could make the already comfortable. What was the upper limit of decadence? What would happen if we produced footwear which hugged every inch of your unique foot shape? What would it feel like to wear the finest medical grade Australian merino fleece, leathers far too rare to be used in traditional footwear? What could we create if comfort was the only objective?"
Behind the comfort of ugg boots lays quite a bit of research. The Australian Govt. research arm, the CSIRO, has conducted numerous studies into the therapeutic benefits of sheepskin. Australian hospitals have long utilized medical grade sheepskins to reduce the occurrence of bed sores. Higher grading merino fleece contains Lanolin, which promotes blood flow and circulation. This significantly higher grading of sheepskin is denser, thicker and softer to the touch. The introduction of Whooga's tailored ugg boot see's the world's first use of this leather in an ugg boot.
Order a pair and Whooga will assign their master craftsman to measure every inch of your foot, take your preferences for colours and begin hand stitching your boots. Your boots will be delivered in person along with an hour long foot massage and a box of dark chocolate truffles.