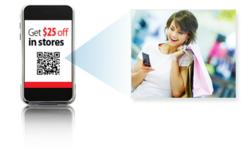 Offering mobile solutions to our clients is a natural extension of our multi-channel marketing services. DRG's expertise in this area makes it the perfect fit.
Boca Raton, Florida (PRWEB) August 30, 2011
Take 5 Solutions http://www.take5s.com, a leader in multi-channel marketing, mobile technology, trigger, compiled and direct response, announced today that it has acquired Irish mobile services company Digital Reach Group (DRG) http://www.drg.ie headquartered in Dublin, Ireland.
David Thornbury, CEO of Take 5 Solutions stated that "Offering mobile solutions to our clients is a natural extension of our multi-channel marketing services. DRG's expertise in this area makes it the perfect fit. Not only has it shown to be ahead of the curve when it comes to mobile services, but like Take 5, it is also very focused on driving results for customers". "In general," Thornbury continued, "the US is lagging Europe in mobile marketing and by acquiring Digital Reach Group (the leader in Ireland), Take 5 can now offer our clients cutting edge technology and know how. The U.S. is moving rapidly in the mobile world, smart phones are not the wave of the future, they are here now".
DRG's CEO, Colm Grealy who will be president of Take 5's mobile division and joining the company's board of directors, added: "In January we'd set out on a strategy to expand through partnerships. We launched at the Orlando-held CTIA Wireless Association Conference in March where initial contact was made with Take 5 that led to this deal. The synergies between the businesses are very strong. Combined, we are in an extremely strong position to offer complimentary services to companies in the US looking for highly targeted marketing solutions across multiple channels while continuing to build our presence in Ireland and Europe. Wrapping the Take 5 data around mobile offerings and digital marketing will add even more relevance and higher response rates to clients."
Founded in 2003 by two former executives of Equifax, Take 5 Solutions is anchored by a fully integrated database of over 204MM permission-based emails, 290MM postal records and 170MM cell phone numbers. This allows its customers and prospects to answer their customers' retention and acquisition needs through multiple channels in today's competitive market. The company will work with DRG to offer clients in America a range of mobile services including apps, mobile websites, location-based services, mobile couponing, QR codes and a host of mobile strategies. From DRG's perspective, it will have access to Take 5's network of over 30 sales people who currently work with many of America's Fortune 500 companies, including Disney, Citibank, Procter & Gamble and numerous insurance carriers.
According to Thornbury, additional and strategic mergers and acquisitions are imminent in an effort to solidify Take 5's position as a highly-competitive force in the multi-channel marketing environment.
If you'd like more information about this announcement, or to schedule an interview with David Thornbury or Colm Grealy, please call John Lofquist, Director of Marketing and Communications at 561.819.5555 Ext. 144 or e-mail jlofquist(at)take5s(dot)com
Digital Reach Group (DRG) comprises two divisions. Digital Reach, a full end-to-end service for website publishers, including advertising sales, apps, mobile websites, QR codes and mobile couponing; and Adforce i.e. an advertising and sales division that provides a single point of contact for media agencies and brands wishing to buy advertising across a number of the most visited mobile Internet sites. To learn more about Digital Reach Group, please visit us at http://www.drg.ie/.
Take 5 is a leading provider of multi-channel marketing offering, e-mail, postal (business and consumer data), digital, mobile and social media. At the core of Take 5's offerings is one of the largest consumer and business databases that contains opt in e-mail addresses, life event trigger data, survey and response data, cell phone and landline data, along with over 1000 data attributes. To learn more about Take 5 Solutions, please visit: us at http://www.take5solutions.com
###