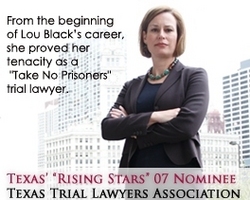 The national organization for Take Back the Night looks forward to our partnership with Brent Coon & Associates to provide survivors of sexual abuse, assault, and harassment with outstanding assistance in achieving justice with respect to the harm that they have suffered
Philadelphia, PA and Houston, TX (PRWEB) December 11, 2007
Take Back the Night (TBTN) has added Brent Coon & Associates, Inc. (BCA) to its list of resources to help those who have suffered emotional, physical or sexual abuse, or otherwise been victims of violence. The attorneys of BCA will be available through TBTN to provide legal counseling, and, when appropriate, file and prosecute cases. Further, BCA will work with TBTN in publicizing its national efforts in working with women who are victims of violence and to end violence against women.
To this end, BCA has launched an informational website My Safety Rights. This website offers access to legal advice, information on TBTN events and activities, stories from across the country, as well as links to other organizations and services for women who have been victims of physical, emotional, psychological or work place abuse.
"The national organization for Take Back the Night looks forward to our partnership with Brent Coon & Associates to provide survivors of sexual abuse, assault, and harassment with outstanding assistance in achieving justice with respect to the harm that they have suffered," stated Katie Koestner, of Take Back the Night. "Brent Coon's talented attorneys approached us with both their passion for making a difference around these crimes of silence, and an impressive resume of experience in the area of victims' assistance. We hope that many survivors will feel comfortable coming forward to shatter the silence surrounding sexual abuse."
Lou Thompson Black, chairperson of the board for Brent Coon & Associates, Inc. stated, "Katie Koestner, of Take Back the Night, has been in the forefront of the movement to end violence against women. Our firm is honored to partner with Ms. Koestner in ending this national epidemic."
About Take Back the Night:
On June 1, 1991, TIME Magazine featured Katie Koestner on its cover as the first woman to speak out nationally and publicly about being the victim of date rape. In 2000, Ms. Koestner began the national headquarters for Take Back the Night. Ms. Koestner has presented her story at over 1500 schools in North America; she has been featured on numerous television programs, and was the subject of an HBO movie.
The national organization for Take Back the Night, represents a means for a myriad of groups around the globe to post their events, network with other groups, and receive assistance with supplies and ideas for ending sexual violence. TBTN does not set forth expectations or specific guidelines for individual events, but rather provides information and resources to help end sexual violence. Individual survivors of sexual violence, harassment and abuse also seek resources from this national organization and find a means to "shatter the silence" by posting their personal stories online.
About Brent Coon & Associates:
Brent Coon & Associates was founded in 2001. Today, with 16 offices spanning the country, it is one of the largest trial law firms in the nation and the epitome of the 21st century law practice. Brent Coon & Associates employs over 60 aggressive litigators, with solid experience in individual and complex multi-party, occupational/environmental, health and personal injury cases. For more information, visit the Brent Coon & Associates website.
Brent Coon & Associates represented Eva Rowe in her suit against BP North America, et al, for the death of her parents caused by a BP refinery explosion in Texas City, Texas. On November 9, 2006, the parties settled. The settlement included an unprecedented agreement to declassify and publicly release seven million pages of BP's corporate documents that would have been presented during trial. The settlement also mandated that at least $30 million in charitable donations be made to three college foundations and an additional $1 million each was donated to St. Jude's Children's Hospital and to the Hornbeck, Louisiana school district, where Linda Rowe taught high school. Eva Rowe also received an undisclosed financial settlement.
During discovery for the scheduled November 9, 2006 trial, BCA uncovered millions of documents that incriminated BP for violations of environmental, safety and criminal laws. Mr. Coon initiated contact with the Department of Justice, the United States Chemical Safety Board and the Occupational Safety and Health Administration, providing each of these agencies with copies of these documents. The cooperation of BCA with those agencies resulted in continuing Congressional investigations, proposed changes to existing laws and regulations, and federal indictments. The indictments resulted in BP entering plea agreements to criminal felonies, a fine of $50 million dollars, three year probation period, and several hundred million dollars for improved environmental performance. Those agreements between BP and the various federal agencies are pending and under review by a U.S. Federal judge in Houston, Texas.
# # #