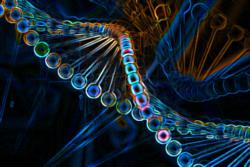 "Researcher's now have the ability to change a single base-pair or multiple base pairs in any genome without residual unwanted changes, such as the addition of a marker gene or recombinase site," Eric Ostertag, President and CEO of Transposagen
(PRWEB) September 26, 2012
XTN™ TALE effectors empower customers to edit, knockout or knock-in any sequence for genome editing, with applications in cells, animals and plants. XTN™TALEN nucleases are similar to Zinc Finger nucleases, but bind to DNA on the single base level providing a very flexible and specific genome editing technology. Transposagen's XTN™ TAL nucleases and piggyBac™ technology can also be used in conjunction for Footprint-Free™ genetic modification.
Transposagen's licensed FLASH™ XTN™ TALEN effector production system improves efficiency and reduces timelines and cost. Site-specific genetic modification and gene editing is now more affordable than ever.
"The FLASH™ production system is the fastest and most cost-effective method to create gene editing tools, with all of the same applications of other site-specific nucleases, such as zinc finger nucleases," said Eric Ostertag, President and CEO of Transposagen.
Validated: Transposagen's XTN™ TALEN Nucleases are sequence verified and supplied in pre-tested expression vectors for optimal efficiency.
Precise and Reliable: XTN™TALEN Nucleases are guaranteed to bind and cut the target site or we will make a new one for free.
Affordable and Flexible: Custom XTN™ TALEN Nucleases are reasonably priced and have absolutely no restrictions on use.
Speed: Fastest turnaround time in the industry.
GEN Article: Accessible TALENs
About Transposagen Biopharmaceuticals Inc.
Transposagen Biopharmaceuticals, Inc., a Lexington, KY-based company, is a worldwide leader in technologies and services for genetic modification. Transposagen is dedicated to providing better disease models through genetic modification. Transposagen specializes in custom and off-the-shelf XTN™ site-specific nucleases, animal models, cell lines, stem cells and cutting-edge research tools and technologies to improve drug discovery and development research. These unique technologies and services for genetic modification give customers the ability to create nearly any genetic modification in any genome for both research and protein production purposes.