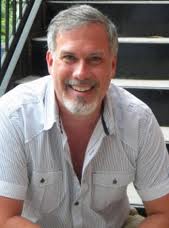 "There is so much talent to be cultivated in the Carolinas," said Scott Cooper, Owner and CEO of Talent INC International.
Charlotte, NC (PRWEB) February 06, 2013
The owner and CEO of Talent INC says, "The southeast is where I found and developed some of my biggest success stories. Supermodel and Actor Brooklyn Decker, TBS sitcom star Coy Stewart and Jessica Stroup of Beverly Hills 90210 are not alone. There is so much talent to be cultivated in the Carolinas."
This company is proud of the credits that their talent have accomplished including: Hunger Games, Homeland, One Tree Hill, Just Go with It, Breaking Dawn the final Saga, Beverly Hills 90210, Grey's Anatomy, Glamour, GQ, Elle, Seventeen Magazine, and many more.
Talent INC President Joshua Meeks says, "We are excited to announce that the Talent INC performing arts studio will be opening in the arts district of NoDa in Charlotte. NoDa is the location for artists, photographers, musicians, talent agencies and one of the biggest casting directors in the Southeast. It just made good sense!"
This new performing arts studio will offer education for students who are new to the art form to seasoned professionals. Talent INC will offer master classes for children, teens and adults on a monthly basis in all areas of performance from acting for the camera, improvisation, theater acting, musical theatre, monologues, TV commercial, film scenes, script and character analysis, speech & diction, dance, piano, voice, guitar and more.
The corporate national director for Talent INC, David Barbour says, "Our focus will always be on education and connecting talent to the movers and shakers of the entertainment industry."
Talent INC has collected staff members that have extensive backgrounds and/or college degrees in their area of expertise. The class structure is broken down into monthly classes taken once a week (4 hours total) for each subject. David Barbour says, "This is going to be the new hot spot for performers to get their training!"
About Talent INC
Talent INC and it's affiliates in Canada and the UK offer specialized training programs that not only give performers the tools to succeed but the opportunity to use those skills to further their career through Talent INC's international marketing network. Founded in 2001, Talent INC has kick-started the careers of many young performers. They offer summer camps and an impressive list of courses for both adults and young enthusiasts. They also offer one day workshops with some of today's most influential entertainment industry professionals. Twice a year Talent INC USA will hold their highly acclaimed National Conference in Orlando. All of the workshops are taught by some of the areas most successful actors, models, and vocalists.