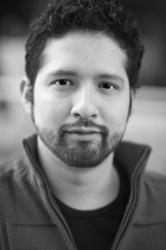 This is a great opportunity for me to help others not make the same mistakes so many others make in the audition room. I'm thrilled! ~Sergio Alvarado, C.D.C.
Toronto, ON, Canada (PRWEB) April 25, 2013
Sergio Alvarado, C.D.C. is a Toronto-based casting director who has crossed over in genres. His casting company The Brunch Store provides casting for Reality Television, Documentaries, Commercials and Print. His experience casting Hosts and Experts includes fitness trainers, chefs, real estate agents, relationship experts, psychologists and comedians for networks such as OWN, E!, W Network, Slice and Food Network Canada. Experienced in Teleprompter auditions for commercials, infomercials and various hosting jobs, he has seen great talent fail at their auditions for not having the proper teleprompter techniques.
The hosting and teleprompter technique workshop to be held on June 1st, 2013 will be a combination of overall audition technique and one-on-one readings with each participant. Students will learn about spotting, posture, body movement, eye control and inflection.
Everyone will have a chance to read a provided script, as well as an unseen script to help with on-the-spot reads. If you're hoping to become a TV Host, this is your chance to practice one of the hardest techniques in the business. This class will be open to ages 14 to adults.
Registration is limited and on a first come first served basis. The day will begin at 10:00 AM, and will continue until 4:00 PM. At only $125.00 for the day this will sell out quickly as it also includes lunch, and those that participate will be filmed for agent review.
ABOUT THE BRUNCH STORE:
The Brunch Store has a solid selection of services for Television, Film, Web and Print. Based in Toronto and with a roster that includes: New York, Boston, New Orleans, Austin and Vancouver, they can provide a casting strategy, consulting and production for any
scripted or unscripted project in Canada and the USA.
They have cast shows for W Network, Food Network Canada, Travel and Escape, Slice, LOGO, WETV, OWN Canada, Animal Planet, SIFI, Family Channel, E!, HGTV and Action!
ABOUT TALENT INC CANADA:
Talent INC USA, Talent INC UK and Talent INC Canada are specialized training programs that offer not only the tools to succeed but the opportunity to use those skills to further a career in the performing arts through their international marketing network. Founded in 2001, Talent, INC kick-started the careers of many young performers. In Canada they offer Summer Camps and an impressive list of courses for both adult and young enthusiasts. They will also hold their highly acclaimed National Conference in Orlando, Florida for the U.S. market , In London for the U.K. Market and in Toronto, Ontario for artists in the Canadian market. All of the workshops are taught by some of the area's most successful actors, models and vocalists. For more information or to register, call 647-748-7200.