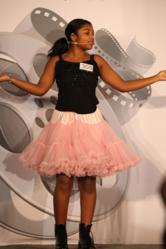 The experience was like no other. It was lots of hard work but was so worth it. I've made lots of new friends and can't wait for the UK event in October! ~ Savannah-Rae Gordon, London U.K.
London, U.K. (PRWEB UK) 7 May 2013
International talent marketing expert, Scott Cooper will be hosting a complimentary two hour workshop on commercial audition technique in London, as a part of Talent INC UK's public outreach program.
Scott Cooper, a driving force in the entertainment industry for more than a decade, is responsible for discovering and developing new talent like supermodel and movie star, Brooklyn Decker, and television child star Coy Stewart. "I love coming to the United Kingdom! I always find amazing talent there", said Scott.
Talent INC is a unique UK training and mentoring program for actors, singers, dancers and models of all ages culminating in a talent showcase on board the Royal Caribbean cruise ship, Independence of the Seas.
This is an opportunity for models, actors, dancers and singers to learn from the best tutors, showcase their talents and network with industry leaders that can directly influence your career.
Talent INC UK was born from the idea of making careers for entertainers more accessible. Through intensive training and the national conference you will be prepared to present to leading agencies, casting directors and VIP's.
Those attending the workshop may have a chance to be selected to participate in the internationally acclaimed, Talent INC Showcase, now celebrating its 10th successful year. Those who are selected will be educated with over 20 hours of intense training to perform in front of the most influential American and UK Agents, Managers, and Directors in the industry.
To register for this event please visit the official Talent INC UK website.