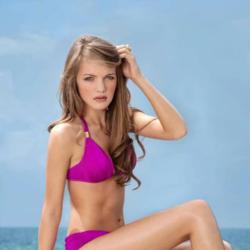 "All I can say is WOW! Every detail was executed perfectly and the participants, guest speakers and staff were outstanding," Laurie Gullickson (Parent)
Orlando, FL (PRWEB) August 28, 2012
This season's performers really outdid themselves at the highly acclaimed Talent INC USA National Conference. According to Mr. Scott Cooper, the CEO of Talent INC USA there were 251 performers featured throughout the week ranging from 4 to 50 years of age. Each performer received individual time with each of the 31 top talent agencies in attendance from across North America.
"We like to keep an intimate feeling. That is why limit the number of performers each season", explained Cooper.
David Barbour the Corporate Director for Talent INC USA of Charlotte, N.C. told us "Talent INC USA believes in keeping the talent level high and putting kids through rigorous training prior to them attending".
For Amanda Gullickson, her attendance at the conference was life changing. Amanda was awarded the Overall Female Fashion title. Combine that with being signed with ONE Model Management in NYC and you have a pretty fantastic experience.
Amanda's mom, Laurie had this to say, "All I can say is WOW! Every detail was executed perfectly and the participants, guest speakers and staff were outstanding."
"Attending TalentINC USA gives agencies from around the states an amazing opportunity to meet with top talent and models all in one place. The selection is based on quality not on quantity which is really important to me. One Management signed the best girl of the TalentINC August 2012 event, Amanda Gullickson. She has confidence, an outgoing personality, the look, the body. When she did her runway walk was when she stuck out for me the most- but I was sold on her when I met her and was able to speak to her in person. It just clicked, we're really excited," said Courtney Tracey of ONE Model Management in New York.
Mr. Cooper also told us that he cannot claim all of the glory for his recent successes. He shared with us that he relies heavily on the expertise of industry professionals like, Erin McQuatters, and the many other regional directors he has posted throughout the United States. These directors are responsible for selecting the most qualified performers, training each performer, and the after conference follow up. Talent INC USA humbly owes a debt of gratitude to each of the directors for their hard work and perseverance.
ABOUT TALENT INC. USA
Talent INC and Talent INC (Canada) are specialized training programs that offer not only the tools to succeed but the opportunity to use those skills to further their career through their international marketing network. Founded in 2001, Talent INC has kick-started the careers of many young performers. They offer Summer Camps and an impressive list of courses for both adult and young enthusiasts. They also hold their highly acclaimed National Conference in Orlando. All of the workshops are taught by some of the area's most successful actors, models and vocalists.