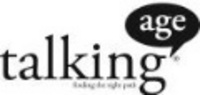 At the end of the day, it's all about ability. TalkingAge gives people the tools, means and confidence to connect with real jobs.
LONDON (PRWEB) January 18, 2008
The over 65's spend the longest amount of time online(2), and internet surfers over the age of 50 account for nearly a third of all time spent online by British web users(3). Significantly, nearly half of over 50's want to work beyond retirement age, yet more than 80% have already experienced some kind of ageist rejection by employers(4). TalkingAge combines jobs, communities and advice for the first time to serve this increasingly crucial segment of the workforce.
Mel Clark, Director of TalkingAge, commented: "The UK population is ageing. By 2020, half of all adults will be over 50, and the squeeze on talent that employers are already experiencing will continue. As increasing numbers of 18-24 year olds go into higher education, there will be fewer young people to fill the skills gap created by those retiring at the end of their working lives."
She added: "On the other hand, we have a growing talent pool of older job seekers who want to work, and who have lots to offer, but just can't find the right vehicle. Some older job seekers are put off by the perception that their applications are discarded because of their age. Others have specific questions, such as if they're permitted to work in paid employment despite claiming a state pension. TalkingAge meets these needs."
Employers whose jobs feature on the site at launch, including Wolseley UK, Wincanton, Telford and Wrekin Council, Alton Towers, Power Plate, JH Consulting, Classroom, Age Concern and Rowden House, have been quick to support the concept. Vannessa Burgess, Resourcing Manager of Wolseley UK outlines the reasons for their involvement: "We recruit over 3000 people a year and mature workers are a crucial and hugely valuable part of our workforce. We think the market has been crying out for a careers website geared specifically toward the needs of older jobseekers. Listing our jobs on TalkingAge is a great opportunity to encourage applications from the widest possible audience."
TalkingAge combines the full functionality of a job board - a searchable database of live jobs from direct employers and recruitment consultancies, automated jobs-by-email delivery, the ability to post a CV which employers can browse - with job seeker communities, CV writing and interview tips, links to getting legal and tax advice, and work-life forums where participants can help each other and share advice.
Clark concluded: "At the end of the day, it's all about ability. TalkingAge gives people the tools, means and confidence to connect with real jobs."
NOTES TO EDITORS
(General) - Is it legal to explicitly target and recruit mature workers? The arguments for recruiting more mature workers may be compelling, but do employers who explicitly target this group run the risk of breaking the new anti-ageism laws? As The Age and Employment Network (TAEN) noted to its members, it is lawful to take 'positive action' to correct under-representation of an age group in employment or training or to compensate for disadvantages of an age group, whether young or old. This includes encouraging recruitment of certain age groups or improving participation in training of those who participate less at present. http://www.taen.org.uk/index.htm
(1) Definition of age neutral employers: The Employers Forum on Age: http://www.efa.org.uk/policy/default.asp
(2), (3) Ofcom, The Communications Market 2007: http://www.ofcom.org.uk/research/cm/cmr07/telecoms/
(4) Age Concern and Reed Consulting, March 2004: http://www.ac-communities.org.uk/
ABOUT TALKINGAGE
TalkingAge is an online careers portal dedicated to the needs of older jobseekers; all jobs advertised however are equally available to candidates of all ages. The site offers jobs, forums and advice geared toward mature candidates and age neutral employers. These employers can advertise their positions to the open market, or search and contact candidates directly.
TalkingAge covers all UK recruitment sectors including retail, banking and finance, public sector and charities, manufacturing, media and information technology. Organisations signed at the launch in January 2008 included Wolseley UK, Wincanton, Telford and Wrekin Council, Alton Towers, Power Plate, JH Consulting, Classroom, Age Concern and Rowden House. For more information, please go to http://www.TalkingAge.com