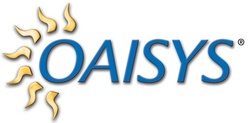 Make Your Contact Center Smarter: Best Practices
TEMPE, Ariz. (PRWEB) August 7, 2008
Talkument software, which as of Aug. 18 is included with every OAISYS recording system platform, provides businesses and call centers with complete control over many vital organizational concerns, including compliance, risk management, personnel development and collaboration. Talkument users enjoy the familiarity of an Outlook©-style interface to store and organize digital recordings of important business telephone conversations. These recorded interactions can be used to improve business practices and increase the productivity and collaboration of an organization's workforce.
Talkument utilizes OAISYS' patent-pending Portable Voice Document (PVD) technology, which ensures the highest level of call recording security. With OAISYS PVD functionality, all access to recordings is provided via encrypted media streaming, and sharing of recordings is done through link distribution, not file transfer. While calls are captured in their entirety, users can only access discrete segments based on security permissions. Individuals highlight key segments and add their notes as they select the voice documents they need to share with others.
The TMC Labs Innovation Awards honor products that demonstrate raw innovation, unique features and significant contributions toward improving communications technology. The 2008 TMC Labs Innovation Award highlights will be published in the September and October 2008 issues of Customer Interaction Solutions magazine.
"OAISYS has clearly demonstrated to the staff of TMC Labs that Talkument is truly innovative in the CRM and call center industries. Talkument has made significant contributions in the advancement of this industry," said Nadji Tehrani, founder and chairman of TMC, and publisher of Customer Interaction Solutions. "We're proud to reward this outstanding accomplishment with a TMC Labs Innovation Award this year."
"We are extremely honored to receive this award," said OAISYS President Brian Spencer. "OAISYS has always prided itself on delivering innovative solutions. We knew in the early planning stages for Talkument that this product would be a truly unique offering in the marketplace. This recognition from TMC certainly validates that belief. Our customers have quickly come to realize the benefits to business productivity and collaboration Talkument can provide."
OAISYS will be exhibiting in booth number 337 at TMC's INTERNET TELEPHONY® Conference & EXPO West 2008, being held September 16-18 at the Los Angeles Convention Center in Los Angeles, California. Spencer will also be presenting a session titled "Make Your Contact Center Smarter: Best Practices," as part of the company's appearance at the event.
To learn more about Talkument, please visit http://www.oaisys.com or call 888-496-9040 to schedule a free demonstration.
About OAISYS
OAISYS (http://www.oaisys.com) is a premier developer of customer interaction solutions for small- to medium-sized businesses and call centers. Our solutions help companies attract and retain customers by digitally capturing customer interactions for simple retrieval, playback and management through intuitive interfaces to fit various users' needs. We integrate with leading telephone systems to provide a communications solution that enables companies and employees to communicate more quickly, easily and efficiently.
Editors Note: OAISYS and the OAISYS logo are registered trademarks, and Talkument and the Talkument logo are trademarks, of Computer Telephony Solutions. All rights reserved.