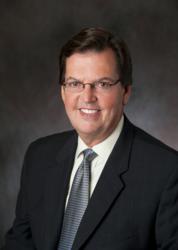 Richard Lane and his team at Southwestern Energy were the first to successfully demonstrate that shale gas developmnent could be commercially repeated on a grand scale in new shale projects
Houston, TX (PRWEB) February 02, 2012
Global unconventional Oil and Gas Explorer Tamboran Resources Pty Ltd ("Tamboran") is very pleased to announce that Richard F. Lane, a highly successful energy executive, has joined Tamboran as Deputy Chairman of the Board of Directors, effective immediately.
Richard Lane is President, CEO, Founder, and Chairman of the Board of Directors of Virtruvian Exploration LLC in The Woodlands, Texas. Virtruvian is a successful explorer and developer of unconventional oil and gas resource projects in the United States and has grown rapidly to over 60 employees since inception 18 months ago.
Prior to founding Vitruvian, Richard retired in 2008 as President of Exploration and Production with Southwestern Energy Company ("Southwestern"), an industry leading NYSE corporation. As President of the Exploration and Production Company, Richard helped Southwestern achieve industry leading financial returns and record growth in production, reserves and income over a ten year period. Under Richard's leadership, the company's market capitalization grew from less than $200 Million to approximately $15 Billion.
Richard has more than 26 years of exploration and production experience, including other technical and leadership roles at Tenneco, Fina Oil and Gas and American Exploration Company. He holds BS and MS degrees in geology, and attended the Anderson School of Business at UCLA. Richard is widely recognized in the energy business as a value adding creative leader.
Tamboran Resources CEO, Richard Moorman, commented: "We are delighted to have this tremendous opportunity to benefit from Richard Lane's considerable leadership and operational experience. Southwestern, rising from $0.2 Billion to nearly $15 Billion in market capitalisation, was a top 10 equity performer in the world under his management over the past decade. While George Mitchell and his team at Mitchell Energy are rightly credited with commercially pioneering shale gas, Richard Lane and his team at Southwestern Energy were the first to successfully demonstrate that shale gas development could be commercially repeated on a grand scale in a new project. It was the determination and hands-on leadership of Richard Lane and his team that made all the difference toward incredible success in the Fayetteville Shale, and, as a result, inspired so many other companies to take on the challenge of unconventional projects.
"I had the privilege of serving under Richard's leadership at Southwestern and, as with so many of my peers, was professionally and personally inspired by Southwestern's efforts to understand and develop the Fayetteville Shale, which has yielded so many wide-ranging benefits to all stakeholders, including thousands of Southwestern employees and the residents of Arkansas."
As Deputy Chairman, Richard Lane will provide leadership to executive staff on essential aspects of Tamboran's exploration and development plans and programs as well as deliver ongoing technical oversight to ensure that all programs implemented by management are conducted to the highest standards of exploration, good oilfield practices, and environmental and regulatory compliance in all basins.
Tamboran's near-term projects (Slisgarrow in Northern Ireland and Thur Mountain in Ireland) focus on the Bundoran Shale, a formation similar to the Fayetteville Shale in Arkansas that served as the foundation of Southwestern's incredible equity and operational performance over the past decade. While leaner in total organic carbon and slightly shallower in depth, the Bundoran shale contains similarly clean, dry natural gas and is up to 500m thick, or about 4 times thicker than the Fayetteville Shale. Additionally, the projects in Northern Ireland and Ireland each have considerable Dowra Sandstone deposits which have already demonstrated potential for immediate commercial productivity via hydraulic fracturing in past drills within the basin.
Richard Moorman added, "Richard Lane's experience throughout all stages of exploration and development of unconventional resources will be of critical benefit to our team as we undertake the Bundoran Shale project in Northern Ireland and Ireland. Additionally, Tamboran is rapidly progressing evaluations of its basins in Australia.
"We are in the midst of raising funds to conduct essential 3D seismic and coring operations in early 2012 in preparation for extensive drilling programmes in 2013 and 2014 in Northern Ireland, Ireland, and Australia. Our uniquely and extensively experienced technical team continues to seek to acquire additional mineral rights in areas with substantial oil and gas potential."
About Tamboran
Tamboran is a privately held Australian unconventional oil and gas explorer that holds more than 27 million acres of mineral rights by permit or application in Northern Ireland, Ireland, Australia and Botswana. Tamboran's areas each have large known volumes of shales with characteristics analogous to the successful shale gas basins being developed in the US and Canada.
Tamboran's approach is to directly hire technical professionals with significant experience in early stage North American unconventional oil and gas projects to utilise the most advanced technologies in unconventional exploration and development, thereby reducing investment risk while maximising value from emerging unconventional oil and gas plays around the world.
For further information, please visit http://www.tamboran.com or contact:
Richard Moorman, CEO, +1 587 899 6551
Patrick (Pat) J.D. Elliott, Chairman, +64 21 618 600
Shale ("Unconventional") Gas Background
Production of natural gas from shales was previously considered too expensive compared to conventional reservoirs due to a lack of permeability and porosity (i.e. they are "tight"). Over the past several years, there have been significant advances in drilling and completions technologies (especially in the combination of horizontal drilling and multi-stage hydraulic fracturing techniques) that have resulted in the discovery and development of substantial natural gas reserves in many basins in the US and Canada. Unconventional oil and gas projects are now underway in at least 20 countries around the world with many more about to be explored as well.
The shale gas share of daily US natural gas production has increased from below 5% in 2005 to over 25% today. Shale gas is projected by the US Energy Information Agency to rise to 45% of daily US natural gas production over the next 20 years. More importantly, the vast majority of new wells being drilled in the United States and Canada now exclusively target shales and tight sandstones and carbonate formations.
Shale gas projects facilitate significant scales of operations as well as many opportunities for continuous technical improvement, with the net effect that total finding and development capital costs have fallen dramatically in the US to a very low range of approximately US$0.60 to $0.90/GJ for experienced operators.
###