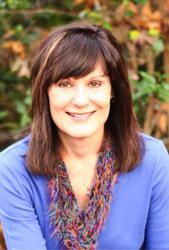 Tammy works with animals in one-hour distance phone sessions, which can be done virtually anywhere.
Atlanta, GA (PRWEB) May 21, 2013
Long Island may have its Medium and there are many dog and horse whisperers, but now there's someone new on the scene: Animal Intuitive Tammy Billups is using her unique gift to aid animals and their human companions. Featured on The Oprah Winfrey Show and the news program Primetime Live ABC for her willingness to step in and help others, Tammy has a rare gift that allows her to "tune in" and help animals release and heal emotional wounds that cause negative behavior and health issues.
Tammy Billups received her unexpected 'gift' through the trauma of losing her mother and three pets in the same year. Suddenly, she was able to feel the emotions and physical ailments of animals by merely tuning into them. Since 2001, Billups has worked with thousands of animals and their people nationwide to help them resolve issues that mainstream practitioners were unable to through medications and surgeries.
One client who benefited from Tammy's intuitive gift is Cindy Kicklighter. "Last summer, I adopted a kitten from a local shelter. The first night I brought him home, he urinated and defecated on my bed. This occurred about every other night for several weeks. The vet assured me he was healthy and thought it was behavioral. The last straw was when he jumped up on the bed and peed directly on me. I was upset and planned on taking him back to the shelter. Then, I read an article about Tammy and her work," said Cindy, "I had never heard of this type of healing before—but I was willing to try one last thing. With only one session, Tammy connected with my cat and the behavior stopped."
Stories like Cindy's are plentiful, and while many of Tammy's clients are familiar with healing through the energy field…. most are new to this alternative healing modality-- but found themselves open to anything that would help their animal attain relief and healing.
Animals can easily absorb the emotions of the people and environments they are exposed to, says Tammy. She uses her training and skills to reopen channels that let the energy flow naturally through the body. The body, mind and spirit will always seek to heal, or to naturally 'right' itself.
"I noticed positive changes in my dog Eddie's behavior immediately after the session" said Marj Elliott, "my friends noticed, too. He had been abused by his first owner and returned. From the moment he came home with me, he was full of anger, fear and seemed depressed… scared of any interactions with people and especially with children. But after receiving sessions with Tammy, he is so much more relaxed and at peace. Now he is much more social and guardian of the household!"
Tammy works with animals in one-hour distance phone sessions, which can be done virtually anywhere. She says that animals are so highly intuitive and sensitive to emotional and energetic changes that they may feel imbalances even more acutely than people. Many of Tammy's clients admit that they don't quite understand how it works, they just know their animal is more peaceful, grounded and visibly feeling better afterwards. There is no placebo effect with animals, making the subtle changes seen by the owners even more profound.
Tammy Billups is a gifted and caring Certified Interface Therapist, intuitive healer, speaker and writer committed to helping her clients replace pain, negative behaviors and emptiness with a sense of well being and inner peace. She integrates a mind, body and spirit model in her holistic approach to healing both people and animals globally. Interface therapy is an alternative healing modality based on solid psychological principles and ancient techniques of subtle energy healing. Tammy also founded the Sundance Healing Center in 2007, which a focus on holistic health in Atlanta.
For more information about Tammy Billups, please visit tammybillups.com