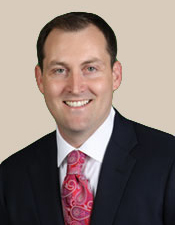 The legislature has created a great opportunity to improve traffic safety in our state. As our firm has seen, distracted driving raises the risk of serious accidents and injuries.
Tampa, FL (PRWEB) May 11, 2013
Tampa car accident lawyer Larry Disparti today said the Florida legislature should be congratulated for recently passing a bill that prohibits texting while driving.
"This new law, once signed by Gov. Rick Scott, should go a long way toward raising awareness of the dangers of texting while driving and ultimately deter drivers from doing so," said Disparti, founder of the Disparti Law Group, P.A., which assists car accident victims in the Tampa area and across Florida.
"The legislature has created a great opportunity to improve traffic safety in our state," he said. "As our firm has seen, distracted driving raises the risk of serious accidents and injuries."
After years of multiple attempts to ban texting while driving, the Senate accepted a House-amended version of HB 13 and voted 39-1 to approve the ban, according to a May 2 report in the Tampa Bay Times. Scott, whose wife was in a car accident last year caused by a driver who was texting, was expected to sign the bill into law.
The amendment allows law enforcement to use a driver's mobile phone records against them only when texting causes a crash resulting in personal injury or death, according to the Times. Some observers thought the amendment could jeopardize the bill, but Senate sponsor Nancy Detert, R-Venice, and other supports accepted the altered legislation, the Times reported.
The approved bill makes texting while driving a secondary violation, which means a motorist would have to commit another offense, such as careless driving or speeding, to be pulled over, the Times said. Such a driver could receive one ticket for the first infraction and a second ticket for texting.
Disparti pointed out that 39 states and the District of Columbia have passed texting bans for all drivers, while six other states have passed texting bans for novice drivers, according to the Governors Highway Safety Association.
Prior to passage of the current legislation, Florida had no limits on texting or using a cell phone while driving.
The Associated Press, in an April 30 report citing preliminary data from the Florida Department of Highway Safety and Motor Vehicles, says that 4,841 car accidents in the state in 2012 involved a driver who was using an electronic communication device, including texting.
"This law should be a step forward in reducing or eliminating these accidents," Disparti said.
Disparti noted that texting while driving is only one of several different types of distractions that can contribute to car crashes.
He cited a recent distracted driving study by the Erie Insurance Group that found that "lost in thought" actually played a role in 62 percent of distraction-related fatal car accidents reported to the Fatality Analysis Reporting System in 2010 and 2011. Using a cell phone to talk or text played a role in 12 percent of those accidents, the study found.
Other types of distraction identified in the study included smoking, adjusting electronic devices (such as a GPS), talking to other car occupants and eating and drinking.
"The bottom line is that any type of distracted driving is negligence, and it can place the driver and others on the road in danger," Disparti said.
Disparti said that victims of car accidents should consult with an attorney who can help to determine whether distraction caused the accident as well as seek compensation for the victim's losses.
About Disparti Law Group, P.A.
Disparti Law Group, P.A., represents accident and injury victims throughout Florida, including cases involving cars, trucks and motorcycles. The firm also provides legal help to individuals in cases involving Social Security Disability (SSD), Supplemental Security Income (SSI), railroad disability (FELA and RRB claims) and veterans' benefits (including TSGLI claims). The firm's Florida offices are located at 1041 U.S. 19 Holiday, FL 34691 (local phone 727-934-7862) and 2203 N. Lois #830 Tampa, FL 33607 (local phone 813-932-2942). To learn more, call the Disparti Law Group, P.A., at (800) 633-4091 or use the firm's online contact form.