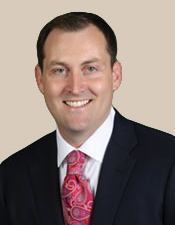 While it's great to promote riding motorcycles instead of cars to save money on gas and for many other reasons, we need to make sure that we are promoting safety awareness as well.
Tampa, FL (PRWEB) June 07, 2013
Tampa personal injury lawyer Larry Disparti says the upcoming "National Ride to Work Day" should bring attention to Florida residents who are using motorcycles and scooters for their daily commutes as well as the need for car drivers to safely share the road with them.
Since 1995, National Ride to Work Day has been observed on the third Monday in June. The nonprofit Ride to Work organization, which sponsors the event, promotes using motorcycles and scooters as fuel-efficient daily transportation instead of as recreational vehicles.
"While it's great to promote riding motorcycles instead of cars to save money on gas and for many other reasons, we need to make sure that we are promoting safety awareness as well," Disparti said. "We don't want a rise in motorcycle use to be accompanied by a rise in motorcycle accidents. Our firm has seen how devastating those accidents can be."
Disparti is the founder of Disparti Law Group, P.A., which represents victims of motorcycle accidents in Tampa and across Florida. His firm helps injured motorcyclists and their families to recover compensation through the at-fault driver's insurance coverage and, in some cases, through the motorcyclist's own insurance policy.
The attorney pointed to an April 24, 2013 report by the Governors Highway Safety Association, projecting a 9 percent increase in motorcyclist deaths in 2012. If those numbers hold true, the GHSA reports, then motorcyclist fatalities will have increased in 14 of the last 15 years.
"In order to make the roads safer for motorcycle riders and their passengers, we need to educate car drivers about sharing the road," Disparti said. "The reality is that many of the injured motorcyclists our firm has assisted have been the victims of careless car drivers."
Disparti said car drivers should follow tips provided by the National Highway Traffic Safety Administration during May's Motorcycle Safety Awareness Month, including:

Giving motorcycles a full lane width on the road and never trying to share the lane with a motorcycle.
Checking mirrors and blind spots for motorcycles before changing lanes, merging or going through an intersection.
Leaving a roughly four-second following distance behind a motorcycle, so the motorcyclist will have room to maneuver or stop in an emergency.
"Of course, motorcycle riders have a duty to safely share the road as well, and they can help to prevent serious injuries – especially head and brain injuries – by always wearing their helmets," Disparti said.
If a motorcyclist is the victim of a car driver's careless or intentional disregard for safety, it is crucial to contact an attorney immediately, he added.
"Motorcyclists have the same rights and privileges as any other motorist on the road," he said. "An attorney can play an important role in making sure those rights are fully protected."
About Disparti Law Group, P.A.
Disparti Law Group, P.A., is a Tampa Social Security disability benefits and personal injury law firm that handles a variety of personal injury claims, including car accidents, slip-and-fall or premises liability, products liability, medical malpractice, wrongful death, nursing home neglect and inadequate security. Additionally, the firm provides legal assistance to individuals in cases involving Social Security Disability (SSD), Supplemental Security Income (SSI), railroad disability (FELA and RRB claims) and veterans' benefits (including TSGLI claims). The firm serves clients across the U.S., including Illinois, Ohio, Georgia, Tennessee, Houston, Chicago, St. Louis, Washington, D.C. and the South Florida communities of Tampa, St. Petersburg, Clearwater, New Port Richey, Tarpon Springs, Trinity and Spring Hill. To learn more about Disparti Law Group, P.A., call (800) 633-4091or use the firm's online form.