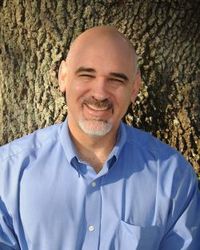 There are not many Tampa chiropractors who offer the range of services that we have at Sheldon Road Chiropractic & Massage Therapy. Our website now adds to those services by providing a resource for our patients between visits
Tampa, FL (Vocus) October 26, 2010
Tampa Sheldon Road Chiropractic & Massage Therapy announces the launch of its newly renovated website at SheldonRoadChiropractic.com with features and information to educate and inform new and current patients. The advanced functionality of the website is an extension of the high quality care and cutting edge technology patients experience in the office.
SheldonRoadChiropractic.com offers Tampa area patients a convenient online appointment scheduling option. Users simply click on Request an Appointment on the upper right of the homepage to be taken to the user-friendly form; simply enter basic information and select a date and the request is sent. Online scheduling is catered toward today's busy professionals, making the process of seeking chiropractic care more efficient.
Also new to the website is the Tampa chiropractor's blog, updated frequently with articles and tips on pain management, spine health and other conditions and treatment related to chiropractic care and massage therapy. The blog complements the website's extensive library of informational articles, videos and other resources.
Sheldon Road's newly designed website also helps new and existing patients plan for a visit by highlighting the center's services. Key services at Sheldon Road include auto accident injury care, massage therapy and spinal decompression.
"There are not many Tampa chiropractors who offer the range of services that we have at Sheldon Road Chiropractic & Massage Therapy. Our website now adds to those services by providing a resource for our patients between visits," says Dr. George A. Kollias of Sheldon Road.
The new website allows patients to explore home treatment options and pain management help between visits. Providing a wealth of information, including common myths and a glossary, gives patients a better understanding of their condition and how the treatments they receive from the Tampa chiropractor aid in the healing process. Before, during and after treatment, the Sheldon Chiropractic website serves as another resource.
Tampa chiropractor Kollias opened Sheldon Road Chiropractic in 1998. The center, located in the Westchase area of Tampa, provides quality care and treatment for a variety of spinal conditions and joint, neck and back pain through use of modern equipment and technology. Visit the new website at SheldonRoadChiropractic.com. For more information, call 813-884-1457.
###