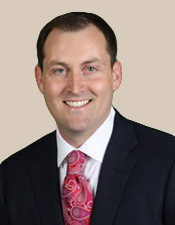 Our law firm wants those who are injured or disabled to know they can get help.
Holiday, FL (PRWEB) January 28, 2012
Disabled Florida residents and other accident and injury victims can learn about their legal rights and options by going to a new website from the Tampa Social Security Disability lawyers of the Disparti Law Group, P.A.
The South Florida-based law firm recently launched the new website, http://www.dispartilaw.com. The site features an eye-catching, easy-to-use design. It also provides a vast amount of important legal information to aid those who cannot work due to their injury or disability.
"Our law firm wants those who are injured or disabled to know they can get help," said Tampa Social Security Disability attorney Lawrence Disparti, the firm's founder.
"Our new website allows our law firm to show the many different types of benefits and claims that are available. It also explains how our lawyers and staff can assist people in obtaining those funds. We take a team approach to every case, and we're passionate about helping people."
As the Disparti Law Group's Practice Areas section explains, accident and injury victims may be able to obtain needed funds in claims involving:

Social Security Disability (SSD) – A federal benefits program that provides monthly benefits to those who are disabled and meet a list of qualifications.
Supplemental Security Income (SSI) – A government benefits program that assists those who are aged, blind or disabled and have limited incomes and few financial resources.
Railroad disability – Unique programs that assist railroad workers, such as the Federal Employers Liability Act and the Railroad Retirement Board system.
Veterans' benefits – Special assistance programs for military veterans, including TSGLI benefits that can result in lump-sum, tax-free cash payments of up to $100,000 to service members who have suffered a qualified traumatic injury while in the military.
Personal injury – The civil justice system entitles people to seek compensation from people and companies whose negligent or intentional conduct causes injuries or deaths.
The website describes the process involved in seeking benefits and other compensation in accident, injury and disability cases. It also provides answers to Frequently Asked Questions.
Additionally, the site features profiles of each of the firm's Social Security Disability attorneys that highlight their legal skill, experience and commitment to helping clients.
"Ultimately, we hope our new site helps people get started on the path to legal relief," Disparti said. "The next step is to contact an attorney who can conduct a free and confidential review of your case and determine the best course to take so that you obtain the funds you deserve."
About Disparti Law Group, P.A.
Disparti Law Group, P.A., is a Tampa Social Security Disability law firm that provides legal assistance to individuals in cases involving Social Security Disability (SSD), Supplemental Security Income (SSI), railroad disability (FELA and RRB claims) and veterans' benefits (including TSGLI claims). Additionally, the firm handles a variety of personal injury claims, including car accidents, slip-and-fall or premises liability, products liability, medical malpractice, wrongful death, nursing home neglect and inadequate security. The firm serves clients across the U.S., including Illinois, Ohio, Georgia, Tennessee, Houston, Chicago, St. Louis, Washington, D.C. and the South Florida communities of Tampa, Miami, St. Petersburg, Sarasota, Bonita Springs, Clearwater, Fort Meyers, Holiday, Naples and Port Charlotte. To learn more about the Tampa Social Security Disability lawyers of the Disparti Law Group, P.A., call (800) 633-4091 or use the firm's online contact form.
###