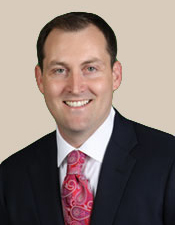 What we need now is actual legislation that will secure the future of Social Security Disability benefits.
Holiday, FL (PRWEB) September 01, 2012
Tampa Social Security Disability benefits lawyer Lawrence Disparti said today that a Congressional committee's statement about the anniversary of Social Security Disability (SSD) should be followed up quickly with action that will ensure future benefits for deserving Americans.
"The Ways and Means Committee chairman and the Social Security Subcommittee chair demonstrate with their statement that they understand the need to ensure the future of SSD," said Disparti, founder of the Disparti Law Group, a Florida Social Security claims law firm with an office in the Tampa-St. Petersburg region.
"But, gentlemen, what we need now is actual legislation that will secure the future of Social Security Disability benefits," Disparti said.
Ways and Means Chairman Dave Camp (R-MI) and Social Security Subcommittee Chairman Sam Johnson (R-TX) issued a statement on August 1 to mark the 56th anniversary of the Social Security Amendments Act. President Dwight D. Eisenhower signed the Act into law in 1956 to establish monthly SSDI benefits.
"We must secure the future of SSD," the statement says. "[The] Subcommittee on Social Security has held a series of hearings looking for possible solutions that both meet the needs of those with disabilities, and also protect the hard-earned taxpayer dollars supporting the program. … [T[his Committee will continue to work with all our colleagues so we can find solutions to strengthen the program for Americans with disabilities."
A Social Security trustees report released last spring projected that the disability program's trust fund would be empty by the end of 2016 unless Congress steps in.
"We cannot overstate the need for Congress to resolve the Social Security Disability trust fund's problems," Disparti said. "We see the important role that SSD benefits play in the lives of so many families in the Tampa Bay region and across South Florida every day."
The Disparti Law Group helps Florida residents obtain Social Security Disability (SSD) benefits and Supplemental Security Income (SSI) benefits and assists clients with similar government benefits claims, such as for Railroad Retirement Board disability (RRB) and Servicemembers' Group Life Insurance Traumatic Injury Protection (TSGLI) benefits.
The statement by Camp and Johnston says that over 10.8 million disabled workers and their families rely on SSDI benefits, which Americans pay for through payroll taxes.
Disparti stressed that the SSD fund continues to pay benefits.
"The problems with the Social Security fund are real, but they are down the road," the Florida SSDI /SSI benefits lawyer said. "If a person needs disability benefits or Supplemental Security Income benefits now, they should apply for them."
Disparti said his law firm will continue to stand up for disabled workers and protect their rights to obtain SSDI benefits.
If a disabled worker is having trouble obtaining disability benefits that they believe they qualify for, the Disparti Law Group can assist by reviewing the worker's claim application, preparing an appeal and representing the worker as they move forward, he said.
About Disparti Law Group, P.A.
Disparti Law Group, P.A., is a Tampa Social Security disability benefits and personal injury law firm that handles a variety of personal injury claims, including car accidents, slip-and-fall or premises liability, products liability, medical malpractice, wrongful death, nursing home neglect and inadequate security. Additionally, the firm provides legal assistance to individuals in cases involving Social Security Disability (SSD), Supplemental Security Income (SSI), railroad disability (FELA and RRB claims) and veterans' benefits (including TSGLI claims). The firm serves clients across the U.S., including Illinois, Ohio, Georgia, Tennessee, Houston, Chicago, St. Louis, Washington, D.C. and the South Florida communities of Tampa, Miami, St. Petersburg, Sarasota, Bonita Springs, Clearwater, Fort Meyers, Holiday, Naples and Port Charlotte. The firm's Tampa-St. Petersburg region office is located at 1041 U.S. 19, Holiday, FL 34691 (local phone (727) 934-7862). To learn more about the Tampa Social Security Disability lawyers of the Disparti Law Group, P.A., call (800) 633-4091 or use the firm's online contact form.