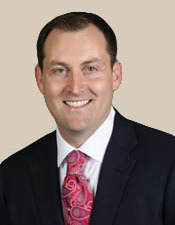 Bicycle safety is something that we take very seriously, and we are glad to help out any way we can in order to help keep kids and adults to be safe on bikes.
Tampa, FL (PRWEB) May 29, 2013
The Disparti Law Group, P.A., gave away several bicycle helmets during Curious George Bike Day at Jay B. Starkey Wilderness Park near New Port Richey, the Florida personal injury law firm's founder Larry Disparti announced today.
"Bicycle safety is something that we take very seriously, and we are glad to help out any way we can in order to help keep kids and adults to be safe on bikes," Disparti said. "Events such as Bike Day help to raise public awareness of the dangers bicyclists face – and ways motorists can help to prevent bicycle accidents."
The event was held May 18 as a part of National Bike Month, which is sponsored by the League of American Bicyclists in an effort to promote cycling and bicycle-friendly roads and communities.
In addition to the helmet giveaway, Bike Day also included a ride on the park's trails, bike safety checks, information about safe cycling and story time with Curious George, the monkey who was the central character in a popular series of children's books.
"Being involved in the community is very important to us at Disparti Law Group," the firm's founder said. "In my practice, I have seen the serious injuries that bicyclists can suffer when they are involved in an accident with a car or truck. We are committed to preventing avoidable accidents in the first place and taking steps to reduce the risk of injury when crashes happen."
According to the Centers for Disease Control and Prevention, head injuries are a factor in more than 60 percent of bicycle-related deaths and two-thirds of hospital admissions for injured cyclists.
"Wearing a bicycle helmet can dramatically reduce the likelihood of traumatic brain injuries and other serious head injuries should an accident occur," Disparti said. "However, the best way to prevent injuries is to avoid accidents in the first place."
Disparti called on all motorists in Florida to share the road with bicyclists, giving them the respect they deserve, while driving cautiously to avoid causing a collision with a bike. He also urged cyclists to ride safely and obey the rules of the road.
Statistics show that improvements in bicycle safety are needed in Florida. More than 4,600 cyclists were injured and 120 were killed in motor vehicle accidents in the state during 2011, according to a resolution in the Florida Senate that declared March 2013 "Aaron Cohen Bike Safety Awareness Month." The month was named in honor of a cyclist who was killed in a hit-and-run accident near Miami in February 2012.
Three of the 10 most deadly counties in Florida for bicyclists are in the Tampa area, according to the resolution. They include Hillsborough, Pasco and Pinellas counties.
Disparti said one way to address the issue is to make sure motorists are held legally responsible when they cause accidents that injure bicycle riders. "Victims of collisions between cars and bikes could be entitled to compensation for their personal injuries, lost wages, pain and suffering, and more," he said. "These are costs that should be borne by the at-fault drivers and their insurance companies."
Disparti encouraged injured bicyclists to consult with a qualified Florida personal injury lawyer such as those at his firm.
About Disparti Law Group, P.A.
Disparti Law Group, P.A., is a Tampa Social Security disability benefits and personal injury law firm that handles a variety of personal injury claims, including car accidents, slip-and-fall or premises liability, products liability, medical malpractice, wrongful death, nursing home neglect and inadequate security. Additionally, the firm provides legal assistance to individuals in cases involving Social Security Disability (SSD), Supplemental Security Income (SSI), railroad disability (FELA and RRB claims) and veterans' benefits (including TSGLI claims). The firm serves clients across the U.S., including Illinois, Ohio, Georgia, Tennessee, Houston, Chicago, St. Louis, Washington, D.C. and the South Florida communities of Tampa, St. Petersburg, Clearwater, New Port Richey, Tarpon Springs, Trinity and Spring Hill. The firm's Tampa office is located at 2203 N. Lois #830, Tampa, FL 33607 (local phone (813) 932-2942). To learn more about Disparti Law Group, P.A., call (800) 633-4091or use the firm's online contact form.