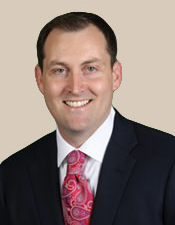 First quarter motor vehicle fatality numbers indicate that drivers don't get it that their actions, their attention to the task of driving, is a matter of life and death.
Holiday, FL (PRWEB) September 01, 2012
Tampa car accident lawyer Lawrence Disparti said today that preliminary figures showing a sharp increase in fatal car wrecks across the country indicates the need for more safety awareness among motorists.
"First quarter motor vehicle fatality numbers indicate that drivers don't get it that their actions, their attention to the task of driving, is a matter of life and death," said Disparti, founder of the Tampa personal injury firm, Disparti Law Group. "We need to increase our efforts to promote safe driving habits."
The National Highway Traffic Safety Administration (NHTSA) recently released a projection of traffic fatalities for the first quarter of 2012 estimating that 7,630 people have died in automotive crashes from January through March. This is an increase of about 13.5 percent compared to NHTSA projections for the first quarter of 2011.
"If these projections for the first quarter of 2012 are realized, it will represent the second larg¬est year-to-year quarterly increase in fatalities since NHTSA began recording traffic fatalities," in 1975, the NHTSA said.
Disparti said he is encouraged by Florida's efforts to make the state's roads safer and reduce the number of car accidents.
The Florida Highway Patrol (FHP) issued more than 2,000 citations for violations associated with aggressive driving between February and May, according to a news release.
The FHP campaign defined aggressive driving as speeding, following too closely and changing lanes improperly. The campaign focused on motorists' driving behavior around large trucks in an effort to reduce the number of crashes involving commercial motor vehicles.
Additionally, from July 1 to 4, the FHP increased the number of troopers patrolling Florida's roadways and made 82 arrests for driving under the influence (DUI) of alcohol or drugs. A similar "Drive Sober or Get Pulled Over" campaign is set for this Labor Day weekend.
Disparti's law firm investigates motor vehicle accidents in preparation of personal injury and wrongful death lawsuits on behalf of people in the Tampa-St. Petersburg area who have been hurt in car crashes.
Disparti said people injured in car crashes should contact a car accident attorney experienced in Florida state courts to discuss their rights to compensation for their losses.
"At the Disparti Law Group, we stand up for Floridians who have been harmed by aggressive and reckless drivers," he said. "Taking action against those responsible for injury or death in a car accident is one way to increase their awareness."
About Disparti Law Group, P.A.
Disparti Law Group, P.A., is a Tampa Social Security disability benefits and personal injury law firm that handles a variety of personal injury claims, including car accidents, slip-and-fall or premises liability, products liability, medical malpractice, wrongful death, nursing home neglect and inadequate security. Additionally, the firm provides legal assistance to individuals in cases involving Social Security Disability (SSD), Supplemental Security Income (SSI), railroad disability (FELA and RRB claims) and veterans' benefits (including TSGLI claims). The firm serves clients across the U.S., including Illinois, Ohio, Georgia, Tennessee, Houston, Chicago, St. Louis, Washington, D.C. and the South Florida communities of Tampa, Miami, St. Petersburg, Sarasota, Bonita Springs, Clearwater, Fort Meyers, Holiday, Naples and Port Charlotte. The firm's Tampa-St. Petersburg region office is located at 1041 U.S. 19, Holiday, FL 34691 (local phone (727) 934-7862). To learn more about the Tampa Social Security Disability lawyers of the Disparti Law Group, P.A., call (800) 633-4091 or use the firm's online contact form.