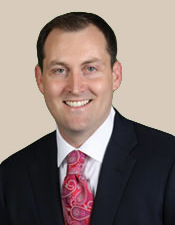 Most car accidents occur at intersections, so it is important to ensure that they are properly marked and clear of anything that may obstruct a driver's view.
Tampa, FL (PRWEB) November 09, 2012
Tampa car accident attorney Larry Disparti today said that ongoing safety audits of Tampa roads by the Florida Department of Transportation represent taxpayer money being well spent for citizens and the city.
"Ensuring that our city streets are designed and maintained in a way that reduces the risk of car accidents and pedestrian accidents is crucial," said Disparti, founder of the Disparti Law Group.
"The DOT's audits in the Tampa area and any safety enhancements that grow from their findings should benefit drivers and the city itself," he said.
A recent Tampa Tribune report said city leaders were giving Florida DOT officials a list of streets to be examined. Auditors will consider matters related to the streets' engineering, law enforcement and educational awareness, the newspaper said.
The audit of Tampa streets follows work by city transportation officials and a forthcoming study by a state highway contractor of the intersection of 34th Street and Chelsea Avenue in East Tampa, where three people were killed in a two-car crash in 2009, according to the Tribune.
The newspaper said that local residents had complained that a building at the intersection made it difficult to see on-coming traffic. The city has since cleared vegetation and repainted road lines at the intersection, and it plans to install a warning sign with an amber flashing light.
"Most car accidents occur at intersections, so it is important to ensure that they are properly marked and clear of anything that may obstruct a driver's view," Disparti said.
"This must be considered when intersections are designed and built, and modifications must be made when growth makes roads and intersections unsafe."
Disparti's Florida personal injury law firm investigates car accidents in the Tampa area and throughout Florida on behalf of injured drivers and passengers.
In some situations, Disparti said, a person injured in a car wreck might sue the local government for damages if faulty road design, neglected maintenance or lack of proper warning signs contributed to the crash.
"When the local government's neglect or errors have contributed to injury or death in a car accident, it is appropriate to hold the municipality or county accountable," the veteran attorney said.
"But we have found that, overwhelmingly, driver error is still the primary factor in most Florida motor vehicle accidents."
Disparti said it is important for anyone seriously injured in a car wreck to consult an experienced car accident attorney.
"Car accident lawyers work for the interests of our clients and to protect their right to seek appropriate compensation for their injuries and losses," Disparti said.
"Anyone seriously injured in a car accident in Florida should contact an attorney who can explain their legal options for dealing with insurance companies and other parties involved in the accident."
About Disparti Law Group, P.A.
Disparti Law Group, P.A., is a Tampa Social Security disability benefits and personal injury law firm that handles a variety of personal injury claims, including car accidents, slip-and-fall or premises liability, products liability, medical malpractice, wrongful death, nursing home neglect and inadequate security. Additionally, the firm provides legal assistance to individuals in cases involving Social Security Disability (SSD), Supplemental Security Income (SSI), railroad disability (FELA and RRB claims) and veterans' benefits (including TSGLI claims). The firm serves clients across the U.S., including Illinois, Ohio, Georgia, Tennessee, Houston, Chicago, St. Louis, Washington, D.C. and the South Florida communities of Tampa, Miami, St. Petersburg, Sarasota, Bonita Springs, Clearwater, Fort Meyers, Holiday, Naples and Port Charlotte. The firm features Florida offices at 1041 U.S. 19, Holiday, FL, 34691 (local phone 727) 934-7862) and 2203 N. Lois #830, Tampa, FL 33607 (local phone (813) 932-2942). To learn more about the Tampa Social Security Disability lawyers of the Disparti Law Group, P.A., call (800) 633-4091or use the firm's online contact form.