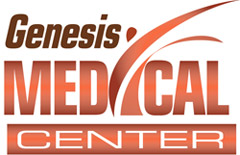 The viscosupplementation procedures offer success rates for joint pain over 80% and are covered by insurance!
Tampa, Florida (PRWEB) July 27, 2015
Top Tampa pain management clinic, Genesis Medical, is now offering joint pain relief with viscosupplementation. The treatments are covered by most insurance plans including Medicare and offer dramatic relief along with helping patients avoid surgery. Call (813) 666-4399 for more information and scheduling.
Viscosupplementation involves injections with hyaluronic acid treatment that is FDA approved. Brand names include "Synvisc", "Hyalgan" and "Orthovisc". The treatments are outpatient, safe, and have been shown to be effective in over 80% of patients for treatment with the hip, knee, shoulder and ankle.
For patients who are suffering from degenerative or post-traumatic arthritis in their joints, the insurance covered viscosupplementation treatment may provide amazing relief for a year or more. While joint replacements often work very well, they should always be considered as a last resort procedure. This is why the viscosupplementation procedures are so effective and used so commonly.
The Board Certified Tampa pain management doctor at Genesis Medical provides the procedures for those suffering from joint pain, along with state-of-the-art procedures including PRP therapy, radiofrequency ablation, epidural steroid injections, selective nerve blocks, spinal cord stimulator implants and occipital blocks to name a few.
Most insurance is accepted at Genesis Medical and appointments are readily available at both the Tampa location and the one in Temple Terrace. Simply call (813) 666-4399 for pain management Tampa trusts.