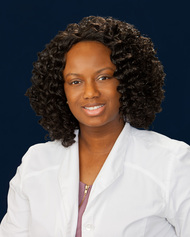 Nicole's distinctive educational and professional background will make her an exceptional asset to Florida Pain Relief Centers' Tampa team."
(PRWEB) April 30, 2019
Tampa Pain Relief Centers is pleased to welcome Nicole Lambert to our diverse staff of pain management clinicians.
As the newest member of our Tampa team, Nicole will see patients at Tampa Pain Relief Centers' LifeHope practice located at 3000 Medical Drive, assisting those suffering with chronic pain at various points throughout the care continuum.
Education / Professional Background

Earned a Masters degree in Nursing from South University in Tampa, Florida, graduating with honors
Licensed Registered Nurse
Board-certified Family Nurse Practitioner with the American Academy of Nurse Practitioners
Holds a Masters of Business Administration with a healthcare concentration from Western Governors University.
We are confident that Nicole's distinctive educational and professional background will make her an exceptional asset to Florida Pain Relief Centers' Tampa team as well as an excellent resource for our LifeHope patients.
Please join us in welcoming Nicole to Tampa Pain Relief Centers' staff of compassionate pain management specialists.
ABOUT TAMPA PAIN RELIEF CENTERS
Tampa Pain Relief Centers' LifeHope Practice specializes in minimally invasive practices, treatments, and therapies that help reduce chronic pain caused by a multitude of neuropathic conditions. Contact our team of clinicians today at 813-872-4492 or visit http://www.YourPainReliefCenters.com to learn more about how our individualized care approach can help you minimize discomfort and improve overall quality of life.