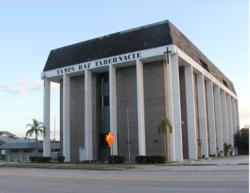 Happy Hour Art Show
Tampa, FL (PRWEB) May 10, 2012
This mid-week stress reliever is event is FREE to all commercial real estate agents and their guests. An opportunity for Brokers to interact, network and have fun.
The ART SHOW is staged by Exposed Elements Pop Up Art Movement. This quality artist collective is highly selective and comprised of formally educated artists. Fine art is presented by the group to extend the arts to the benefit and enhancement of the culture of Man.
BEER AND WINE will be served courtesy of the sponsor, Weichsberger Financial Advisors Inc
A LIVE BAND will be playing
A BUILDING TOUR is available. Brokers and associates, if they choose, may tour the building which is for lease—This unique four story building will surprise. For Office , Retail and Event use.
Brokers are encouraged to bring their significant others, clients and other commercial real estate professionals who may have an interest to view the building, view the art show or listen to the music.
WHEN: Wednesday, May 16th 2012
TIME: 4.00 p.m.—7.30 p.m.
WHERE: 715 E Bird Street, Tampa FL 33604—directly opposite the Greyhound Racetrack. One block south of Waters Ave. Bird St Exit off I-275. The building is easily visible from I-275
A property brochure describing the property is available. Steven Silverman at Tampa Commercial Real Estate can be contacted for a site visit or for additional information.
Steven Silverman of Tampa Commercial Real Estate is a CCIM and member of FGCAR, the Florida Gulf Coast Commercial Assoc of Realtors